Home
---
A bit of backstory on all of this. This all began with my first Top 100 list, which I made back in October of 2001. Since then, it went through a number of recreations, as new games came out and my tastes changed and whatnot.

What this is, specially, if a selection of my personal favorite games from among the games I own. This isn't meant to be a list representing anyone else's tastes except my own. If you want to make a list and share it, by all means feel free. Also, it only includes games that I own as of the time I created this list. A list of the games this included can be found here. Needless to say, I don't own every game ever created. Certainly I'm sure there are plenty of games that if I owned I probably would've included. If one is unhappy with the games that I own, one is more than welcome to buy me some or something. There are always more games that I'd like to own, but, needless to say, I can't own everything.

Of course, some games I own multiple versions of them. For instance, I own quite a number of versions of Tetris and, in fact, when I play Tetris, usually I play it on The New Tetris for N64. In cases like Tetris or Dr. Mario or Super Mario Bros. 3 or Zelda 1 or whatnot though, I just list the original version, as opposed to going through all the different versions of them and listing them separately. As well, "collection" games (like Mario All-Stars or Namco Museum or such) weren't considered for the list at all, I just consider the actual games that are included in it.

The most recent revision of this list was from August 2003, over 2 years ago. In October of 2004 I went through and got pictures for all the games on the list (more on that process shortly), but, the list itself stayed the same. Really, I was beginning to wonder if I'd ever get around to doing another revision of the list. It's a process that really takes quite some time. Specifically, for this revision of the list, it was 12 days from when I first decided to start revising the list to when I actually finished. I did finally decide it was time for another revision though.

Why a revision? Well, I wouldn't say my tastes have changed all that much in two years. While I did the entire list over from nothing when doing it (as I have each time), most of the selections ended up being fairly similar. Still, there are some changes that need to be made over time. Games which I didn't list before which I realized I should've listed, games which I realized how much I really do like them, and a whole bunch of other reasons.

Why a Top 200 list? All of my previous lists had been Top 100 lists. Well, when I last did my Top 100 list, I was at around 350 games. I'm now up over 450. Needless to say, I love all of my games very much. The first step of the process is to simply select 100 games from my total list for inclusion on this list, and, while it was difficult last time, I was finding it practically impossible this time. So, I decided that just expanding it to 200 was better. The other reason is, it's no fun saying "Well, I like that game, but, not enough for it to be on my list." This way, more games are on the list, so, I don't have to say that nearly as often.

Just for anyone curious, these pictures weren't stolen from other sites, or gotten through "underhanded means of playing the games" or what have you. These pictures are all from my personal copies of the games, put onto the computer with an image capture device that takes input from AV cables and plays it on the computer (a Dazzle MovieStar 5, for anyone curious. Bought it a number of years ago for a school project, basically hadn't used it since). Was quite a long process, but, I'm fairly happy to have done it. Just for anyone who was wondering where the pictures came from. I included two pictures per game, in part because it took a while to make, and in part to keep loading time down. I tried to find interesting pictures for each game though.

Pictures for Gameboy games were done through the Gameboy Player for the GCN. For the pictures from Virtual Boy and DS games, needless to say, I don't have any good ways to get pictures from those, so, those were just done with a normal ordinary digital camera. Pictures of these games don't really do them justice. The Virtual Boy gets its "effect" by the fact that there are actually two slightly offset screens in the system, seeing one of them through each eyepiece. Obviously, I couldn't replicate that in a picture. As well, with the DS, I chose to focus closer on just one screen, as opposed to further back to get two but without being able to see much detail in either of them. Again, I don't really have a good way to do either of those systems, but, it's something at least.

I want to include a mild "spoiler warning" here, since, while most pictures are from fairly early in the games, I can't guarantee that all of them are. So, if you look at a picture and see something from further along in the game than you are, I apologize. Just consider this the warning on that, where, although I tried to be careful about that, I can't guarantee it.

Again, this list is just a list of my favorites. Needless to say, everyone has different tastes, likes and dislikes. Certainly I don't expect everyone to agree with my choices. Still though, comments are welcome on the list in general, and, I'm always happy to discuss any game on the list. After all, I love talking about video games.

In any event, enough of my rambling. Everyone's probably bored by now. So, with all of that out of the way, on to my Top 200 list.
---
1 --- Chrono Trigger (SNES)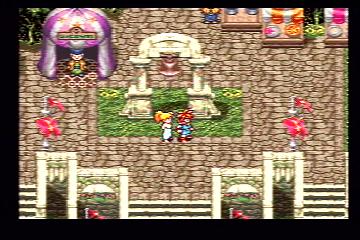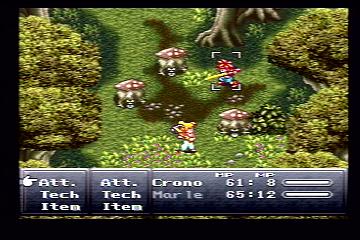 -----------------------------------------------------------------------------------------------------
2 --- Earthbound (SNES)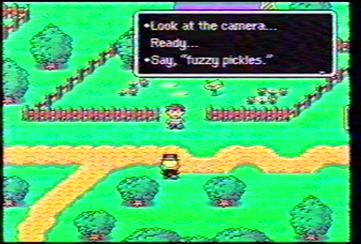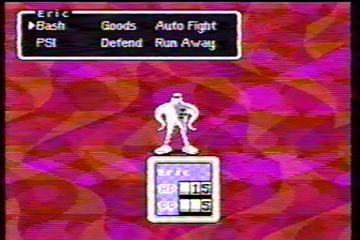 -----------------------------------------------------------------------------------------------------
3 --- Lufia (SNES)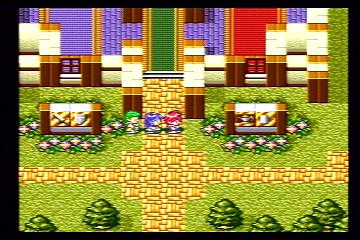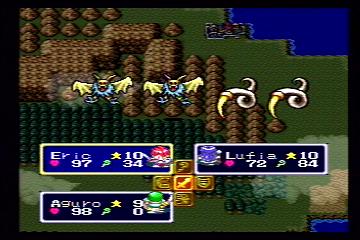 -----------------------------------------------------------------------------------------------------
4 --- Lufia 2 (SNES)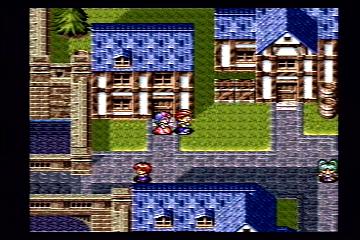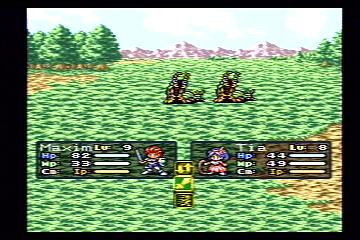 -----------------------------------------------------------------------------------------------------
5 --- Super Mario Bros. 2 (NES)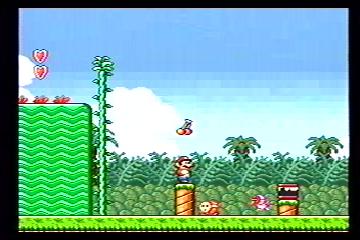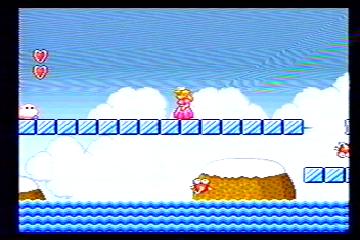 -----------------------------------------------------------------------------------------------------
6 --- Zelda: Link to the Past (SNES)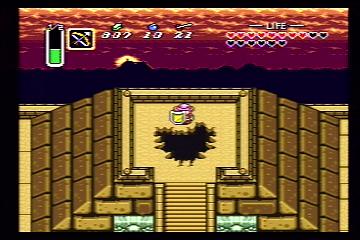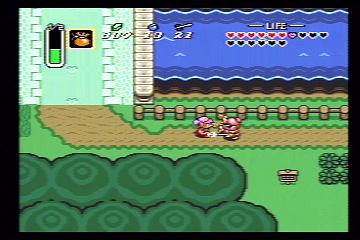 -----------------------------------------------------------------------------------------------------
7 --- Super Mario World (SNES)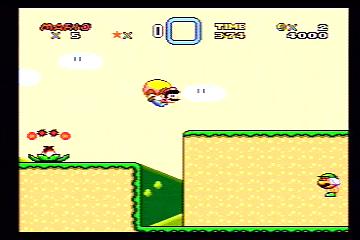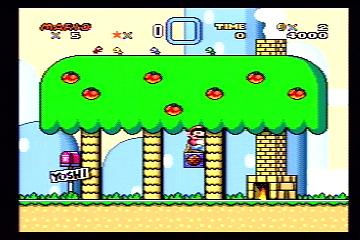 -----------------------------------------------------------------------------------------------------
8 --- Super Mario 64 (N64)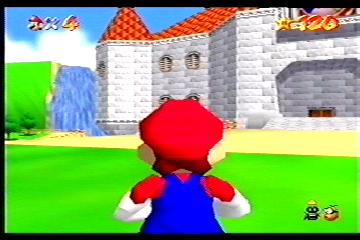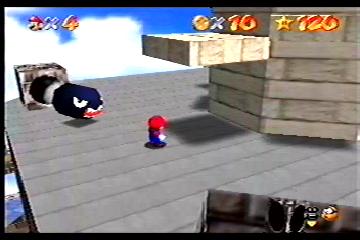 -----------------------------------------------------------------------------------------------------
9 --- Tetris (NES)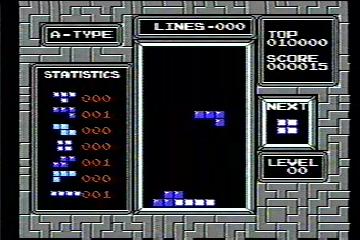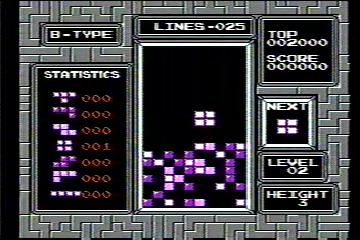 -----------------------------------------------------------------------------------------------------
10 --- Dr. Mario (NES)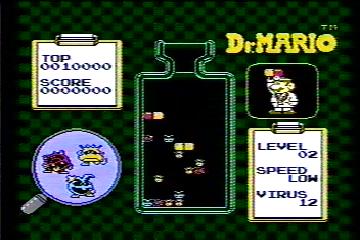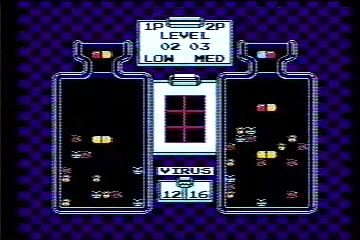 -----------------------------------------------------------------------------------------------------
11 --- Shadowgate 64: Trials of the Four Towers (N64)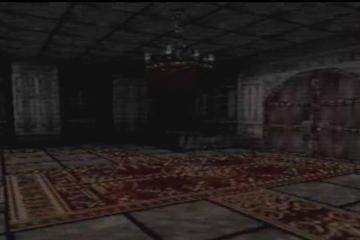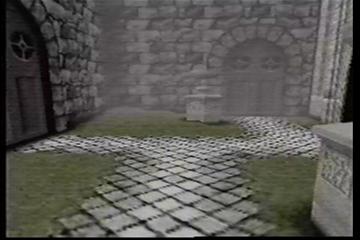 -----------------------------------------------------------------------------------------------------
12 --- Harvest Moon 64 (N64)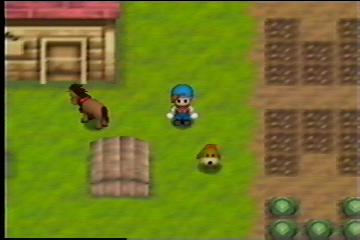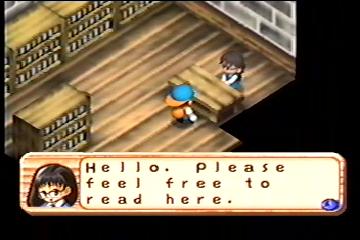 -----------------------------------------------------------------------------------------------------
13 --- Zelda 2: Adventure of Link (NES)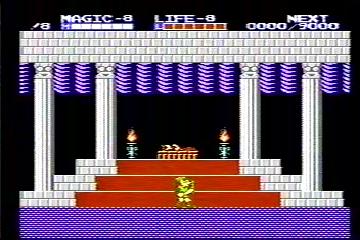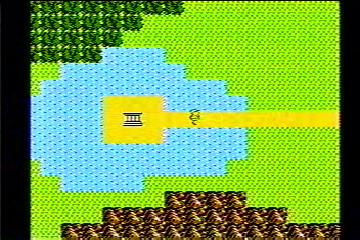 -----------------------------------------------------------------------------------------------------
14 --- Animal Crossing (GCN)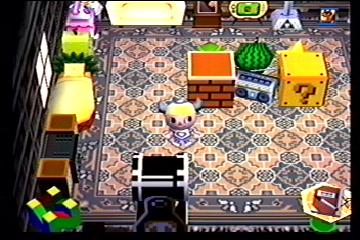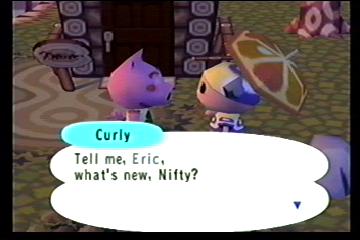 -----------------------------------------------------------------------------------------------------
15 --- Zelda: Ocarina of Time (N64)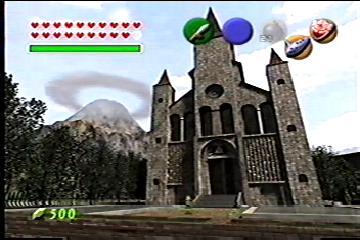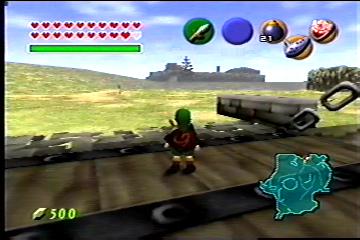 -----------------------------------------------------------------------------------------------------
16 --- Tetris Attack (SNES)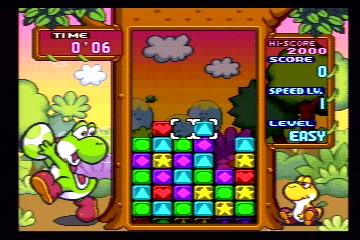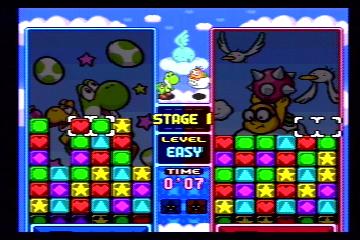 -----------------------------------------------------------------------------------------------------
17 --- Tetrisphere (N64)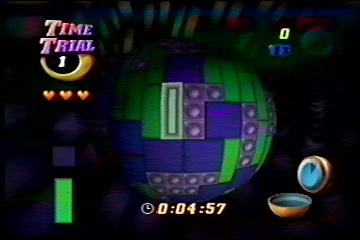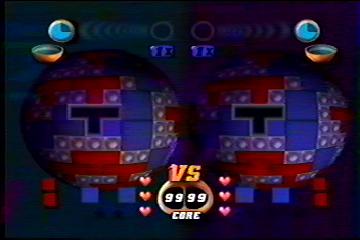 -----------------------------------------------------------------------------------------------------
18 --- Zelda 1 (NES)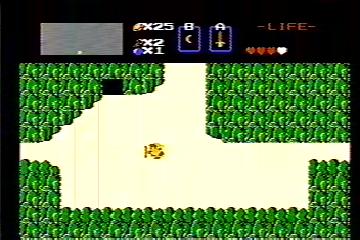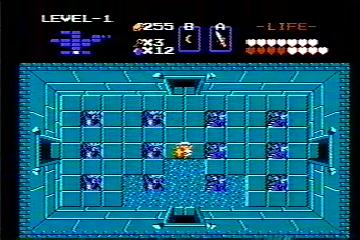 -----------------------------------------------------------------------------------------------------
19 --- Shadowgate (NES)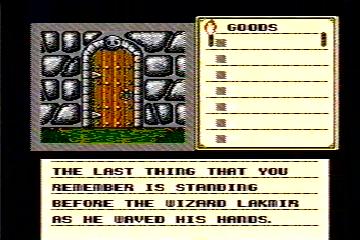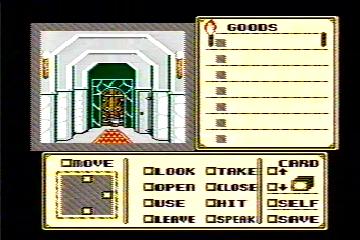 -----------------------------------------------------------------------------------------------------
20 --- Pilotwings 64 (N64)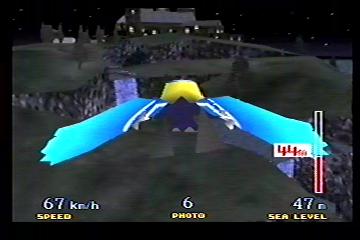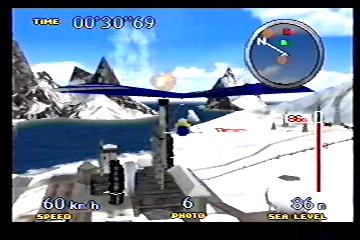 -----------------------------------------------------------------------------------------------------
21 --- Hexcite (GBC)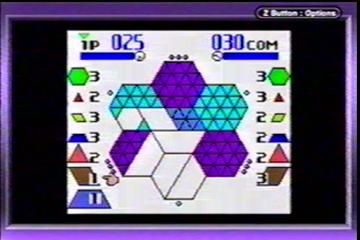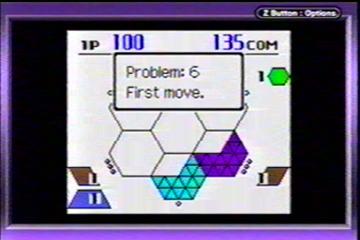 -----------------------------------------------------------------------------------------------------
22 --- Final Fantasy 3 (SNES)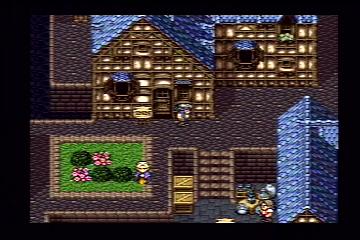 -----------------------------------------------------------------------------------------------------
23 --- Maniac Mansion (NES)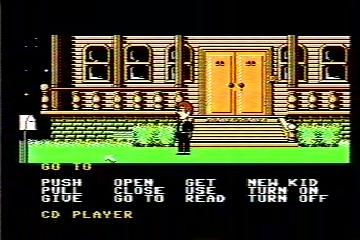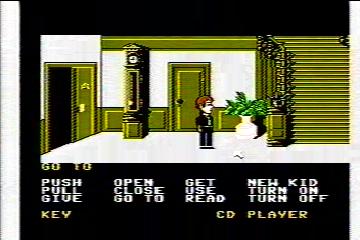 -----------------------------------------------------------------------------------------------------
24 --- Final Fantasy Legend 1 (GB)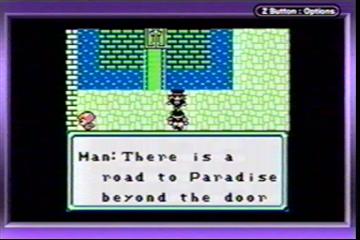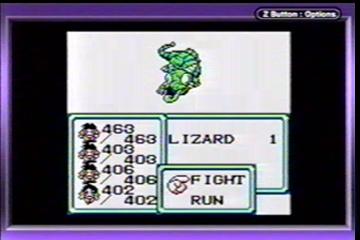 -----------------------------------------------------------------------------------------------------
25 --- Mario Kart 64 (N64)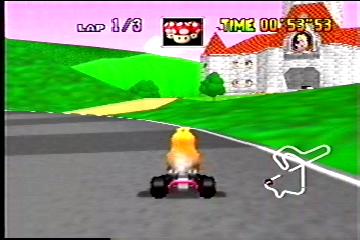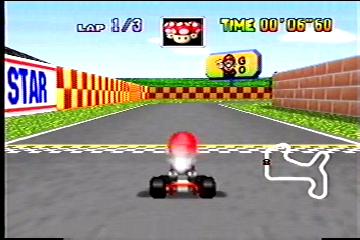 -----------------------------------------------------------------------------------------------------
26 --- Donkey Kong Country 1 (SNES)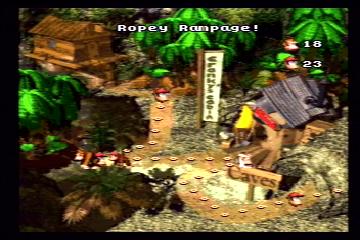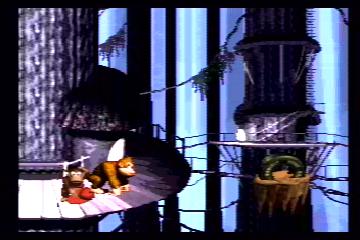 -----------------------------------------------------------------------------------------------------
27 --- Wario Land (VB)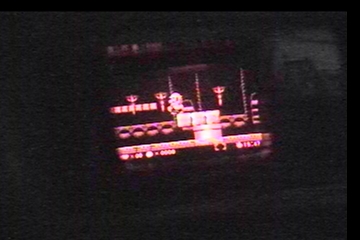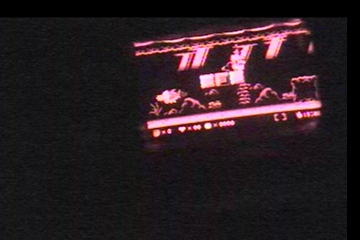 -----------------------------------------------------------------------------------------------------
28 --- Actraiser (SNES)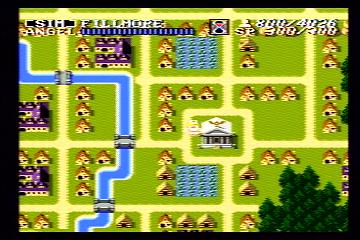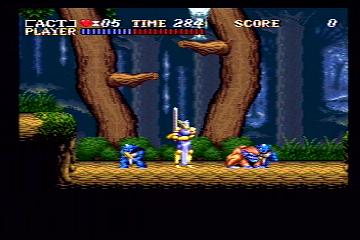 -----------------------------------------------------------------------------------------------------
29 --- Toejam and Earl (GEN)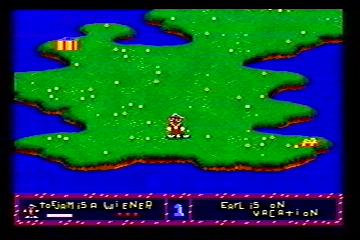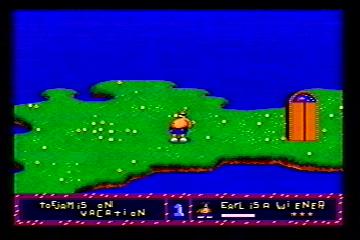 -----------------------------------------------------------------------------------------------------
30 --- Drakkhen (SNES)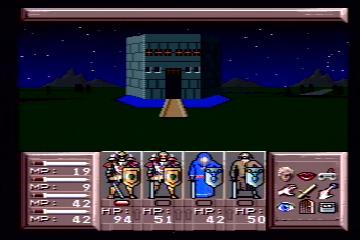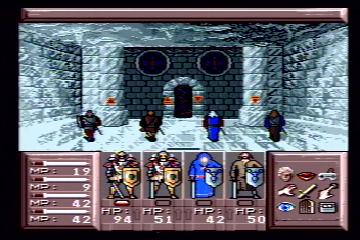 -----------------------------------------------------------------------------------------------------
31 --- Mario Golf (GBC)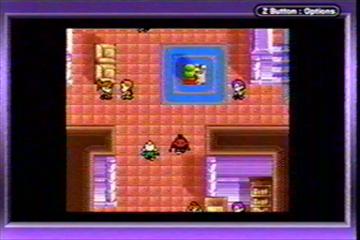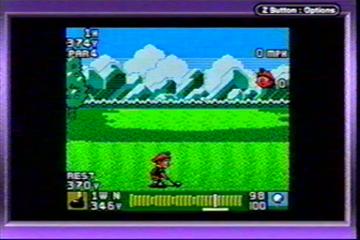 -----------------------------------------------------------------------------------------------------
32 --- Genghis Khan 2 (SNES)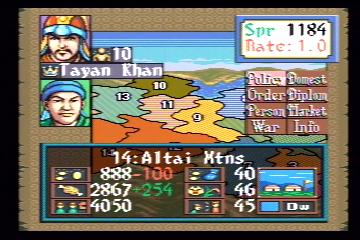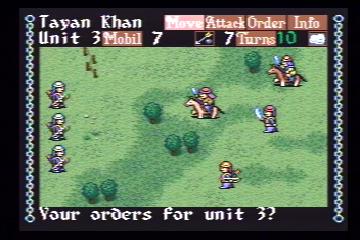 -----------------------------------------------------------------------------------------------------
33 --- Aerobiz Supersonic (SNES)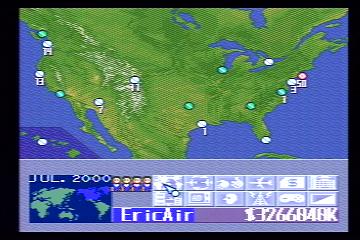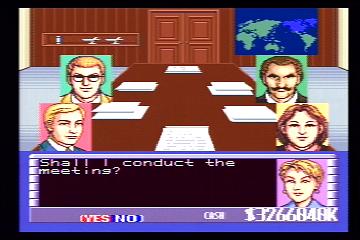 -----------------------------------------------------------------------------------------------------
34 --- Aidyn Chronicles: The First Mage (N64)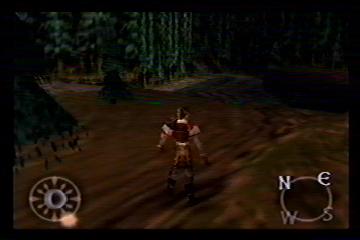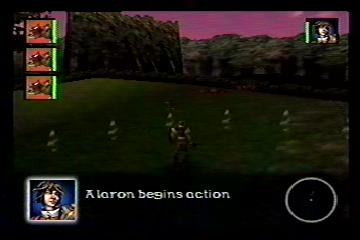 -----------------------------------------------------------------------------------------------------
35 --- Castlevania 2 (NES)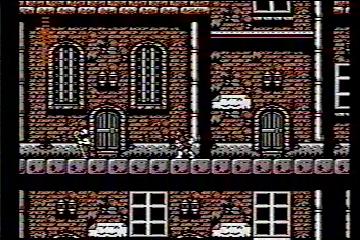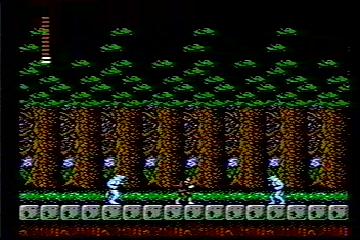 -----------------------------------------------------------------------------------------------------
36 --- Zelda: Link's Awakening (GB)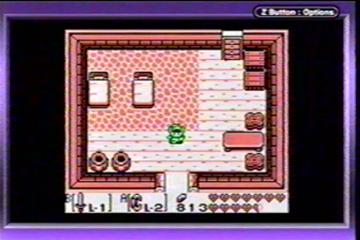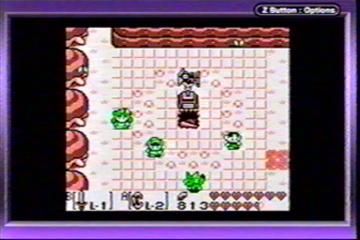 -----------------------------------------------------------------------------------------------------
37 --- Super Mario Bros. 3 (NES)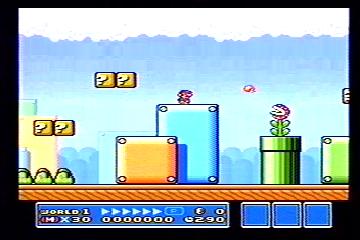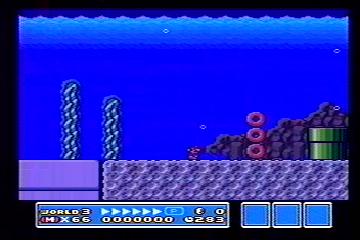 -----------------------------------------------------------------------------------------------------
38 --- Sim City (SNES)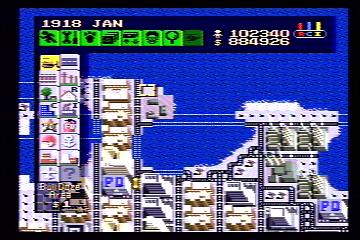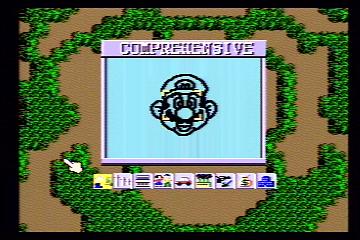 -----------------------------------------------------------------------------------------------------
39 --- Super Mario RPG (SNES)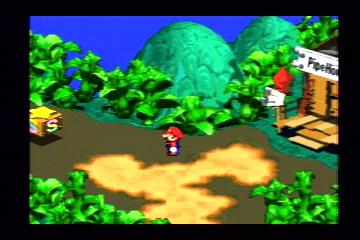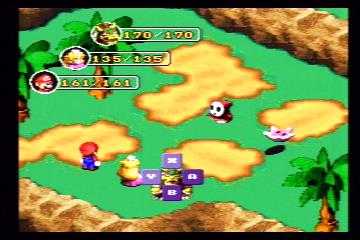 -----------------------------------------------------------------------------------------------------
40 --- Kid Niki (NES)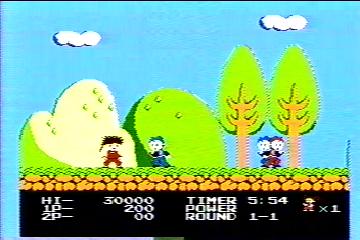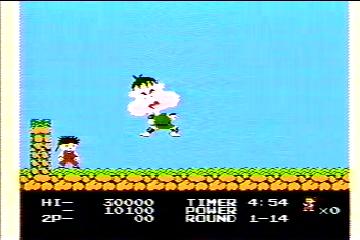 -----------------------------------------------------------------------------------------------------
41 --- Mario Paint (SNES)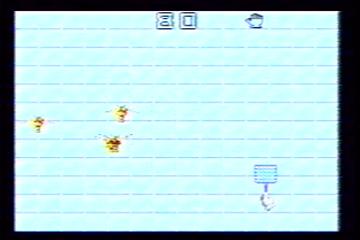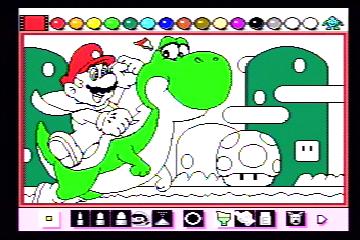 -----------------------------------------------------------------------------------------------------
42 --- Mega Man 2 (NES)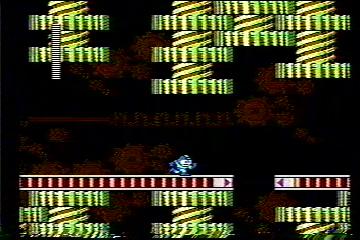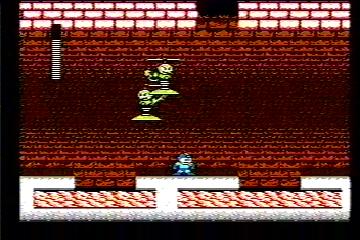 -----------------------------------------------------------------------------------------------------
43 --- Chip and Dale: Rescue Rangers (NES)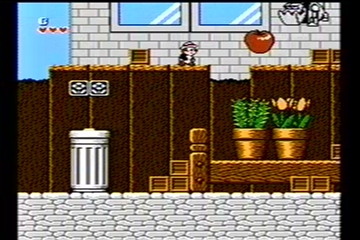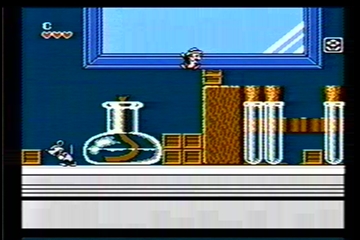 -----------------------------------------------------------------------------------------------------
44 --- Pinball Quest (NES)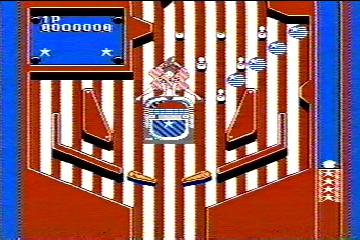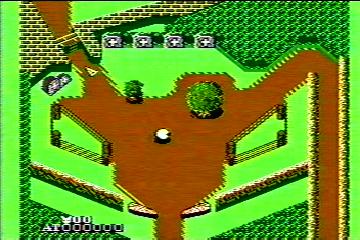 -----------------------------------------------------------------------------------------------------
45 --- The Goonies 2 (NES)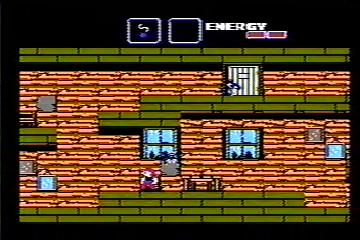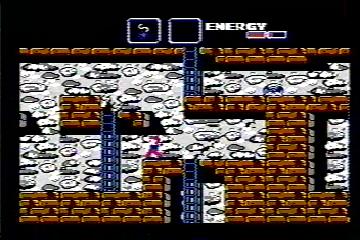 -----------------------------------------------------------------------------------------------------
46 --- Dragon Warrior 1 (NES)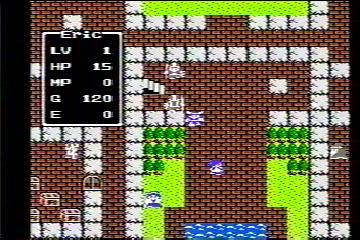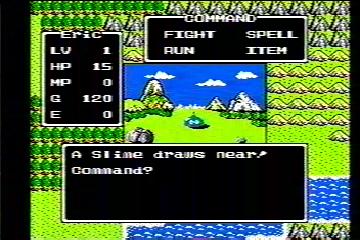 -----------------------------------------------------------------------------------------------------
47 --- Faxanadu (NES)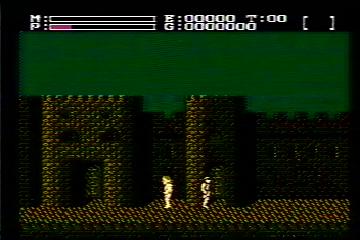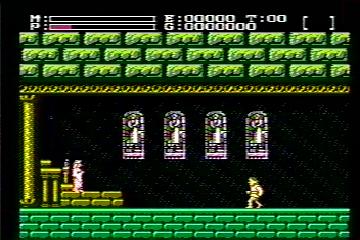 -----------------------------------------------------------------------------------------------------
48 --- Shining Force 1 (GEN)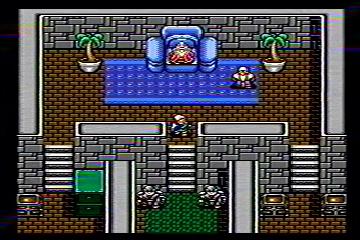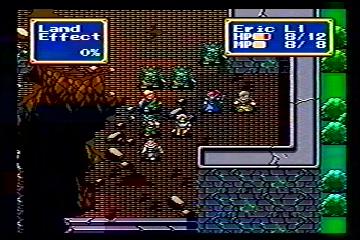 -----------------------------------------------------------------------------------------------------
49 --- Rygar (NES)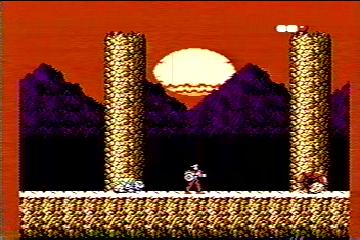 -----------------------------------------------------------------------------------------------------
50 --- Harvest Moon: Friends of Mineral Town (GBA)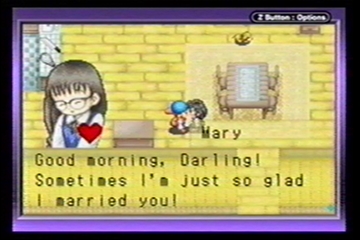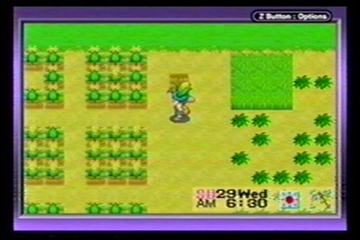 -----------------------------------------------------------------------------------------------------
51 --- Donkey Kong Country 2 (SNES)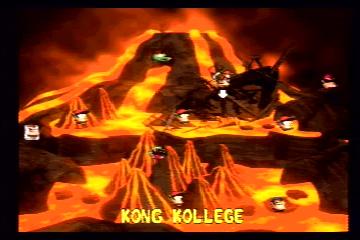 -----------------------------------------------------------------------------------------------------
52 --- Balloon Kid (GB)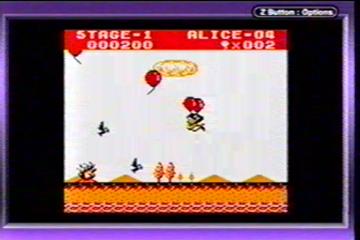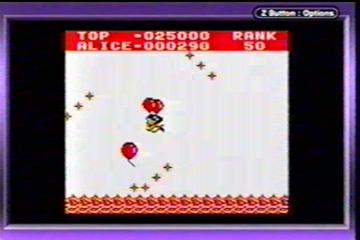 -----------------------------------------------------------------------------------------------------
53 --- Donkey Kong 3 (NES)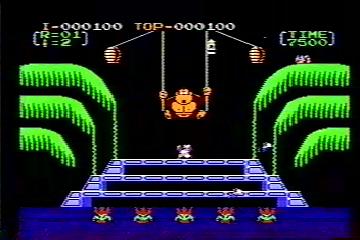 -----------------------------------------------------------------------------------------------------
54 --- Final Fantasy 2 (SNES)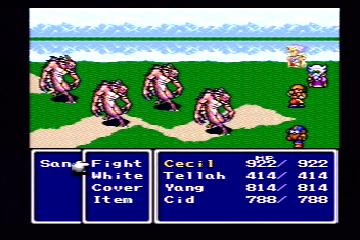 -----------------------------------------------------------------------------------------------------
55 --- Hogan's Alley (NES)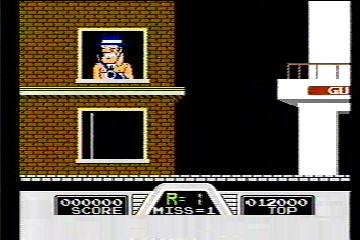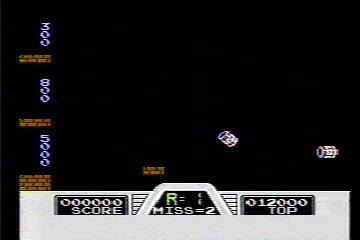 -----------------------------------------------------------------------------------------------------
56 --- Donkey Kong Country 3 (SNES)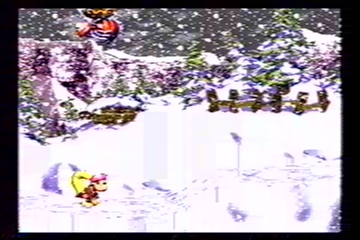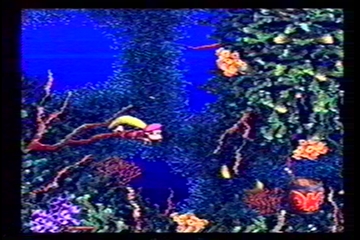 -----------------------------------------------------------------------------------------------------
57 --- Castlevania 1 (NES)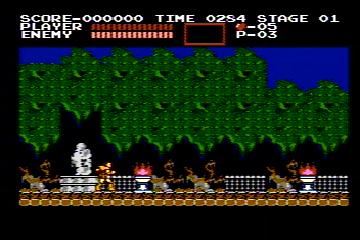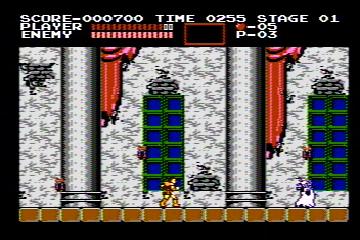 -----------------------------------------------------------------------------------------------------
58 --- Kid Icarus (NES)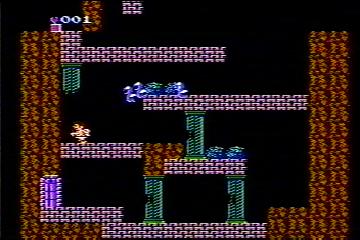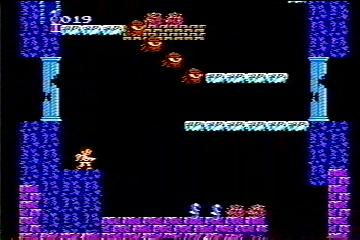 -----------------------------------------------------------------------------------------------------
59 --- Little Nemo: The Dream Master (NES)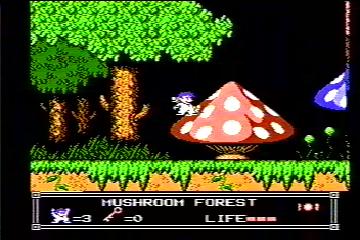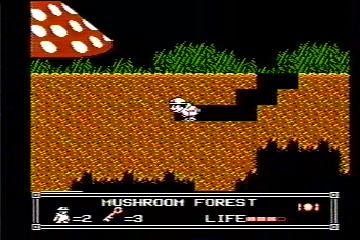 -----------------------------------------------------------------------------------------------------
60 --- Galaga (NES)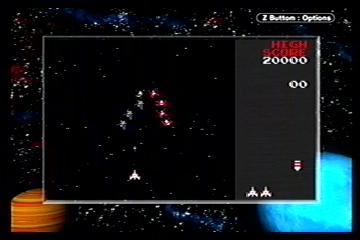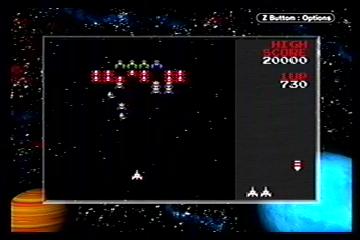 -----------------------------------------------------------------------------------------------------
61 --- Harvest Moon (SNES)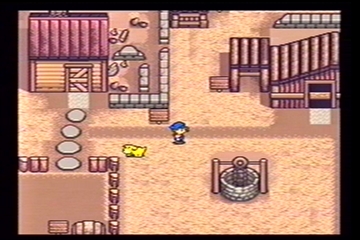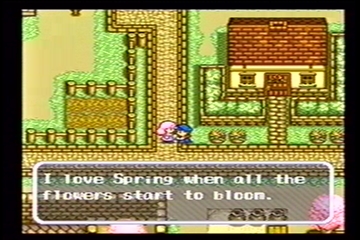 -----------------------------------------------------------------------------------------------------
62 --- F-Zero (SNES)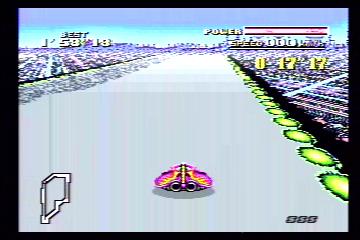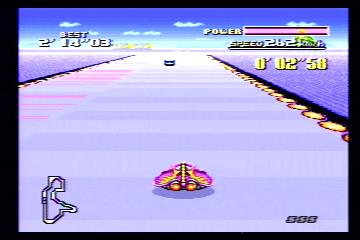 -----------------------------------------------------------------------------------------------------
63 --- Metroid (NES)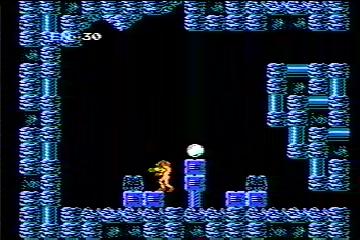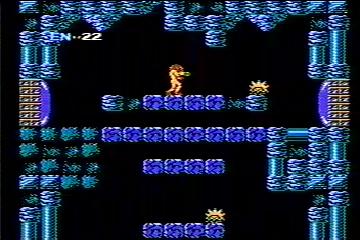 -----------------------------------------------------------------------------------------------------
64 --- Final Fantasy 1 (NES)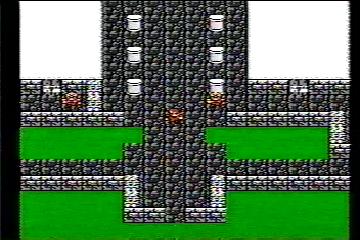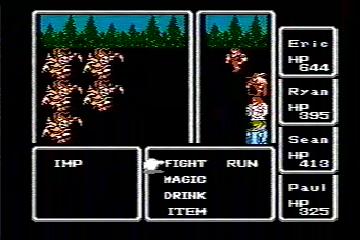 -----------------------------------------------------------------------------------------------------
65 --- Dragon Warrior 3 (NES)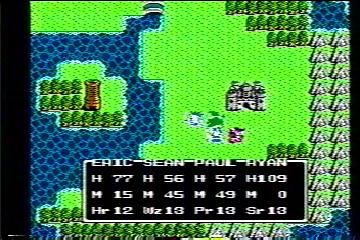 -----------------------------------------------------------------------------------------------------
66 --- Golden Sun 2: The Lost Age (GBA)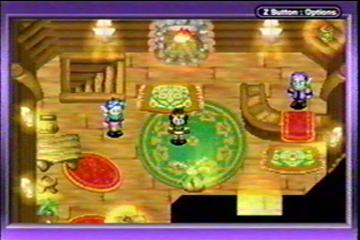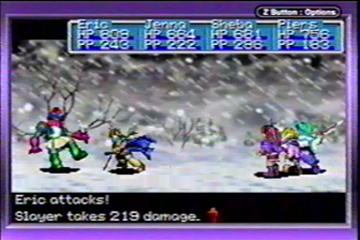 -----------------------------------------------------------------------------------------------------
67 --- Golden Sun 1 (GBA)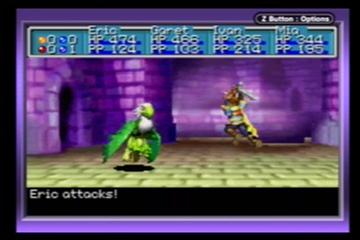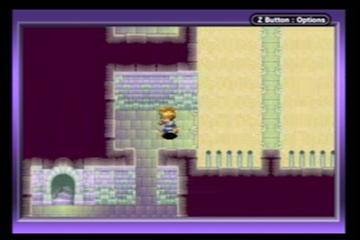 -----------------------------------------------------------------------------------------------------
68 --- 3D Tetris (VB)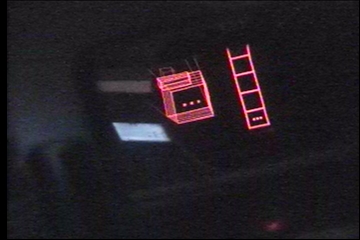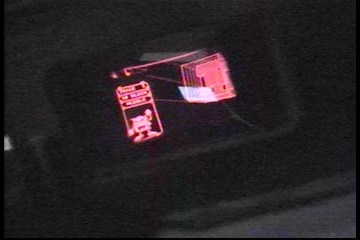 -----------------------------------------------------------------------------------------------------
69 --- Sonic Spinball (GEN)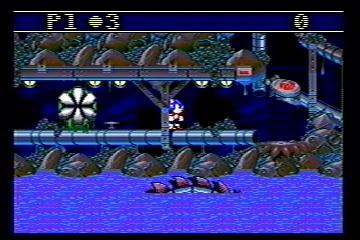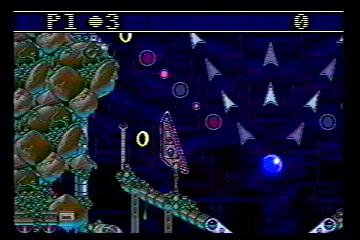 -----------------------------------------------------------------------------------------------------
70 --- Super Scope 6 (SNES)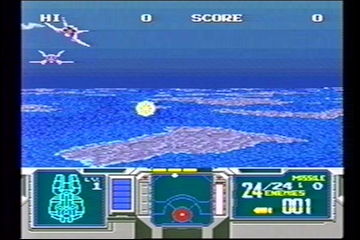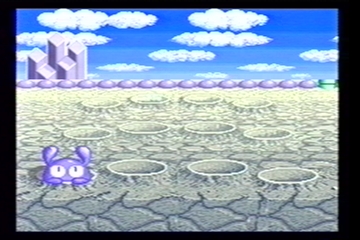 -----------------------------------------------------------------------------------------------------
71 --- Super Mario Bros. 1 (NES)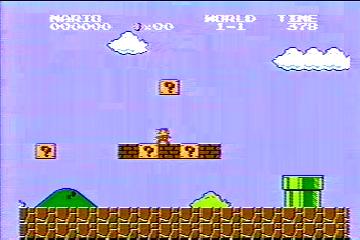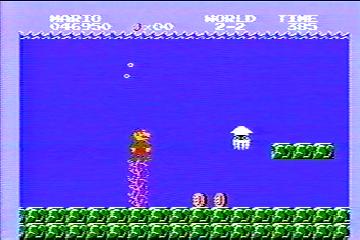 -----------------------------------------------------------------------------------------------------
72 --- Willow (NES)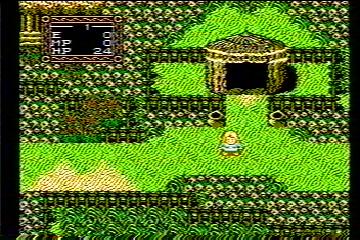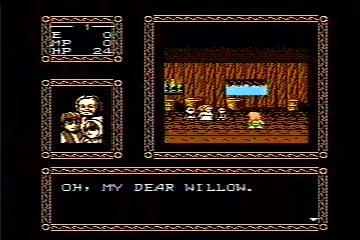 -----------------------------------------------------------------------------------------------------
73 --- Teenage Mutant Ninja Turtles 1 (NES)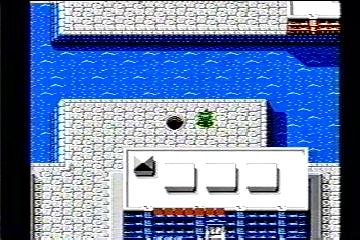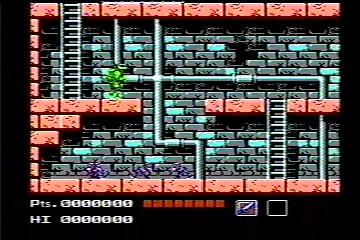 -----------------------------------------------------------------------------------------------------
74 --- Mega Man 3 (NES)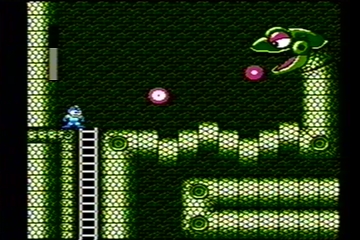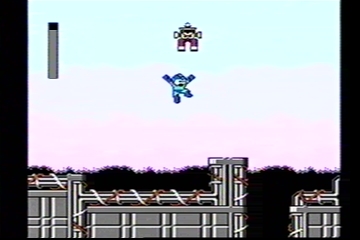 -----------------------------------------------------------------------------------------------------
75 --- Final Fantasy Adventure (GB)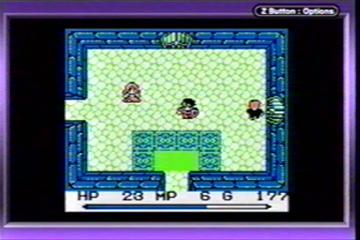 -----------------------------------------------------------------------------------------------------
76 --- Super Metroid (SNES)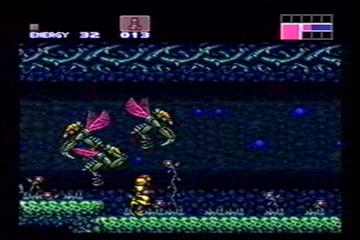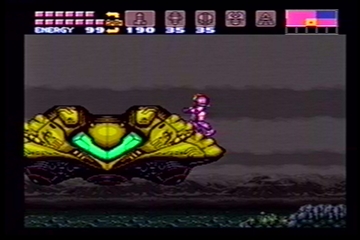 -----------------------------------------------------------------------------------------------------
77 --- Excitebike (NES)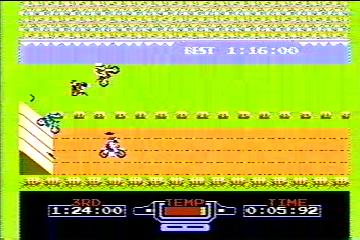 -----------------------------------------------------------------------------------------------------
78 --- Shining Force 2 (GEN)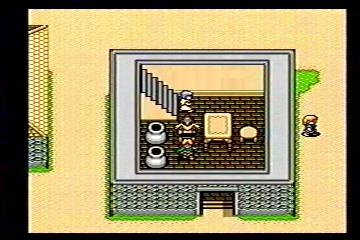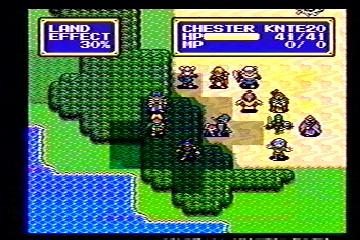 -----------------------------------------------------------------------------------------------------
79 --- Banjo-Kazooie (N64)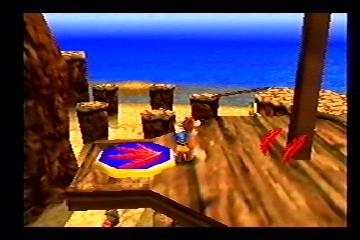 -----------------------------------------------------------------------------------------------------
80 --- Mario Clash (VB)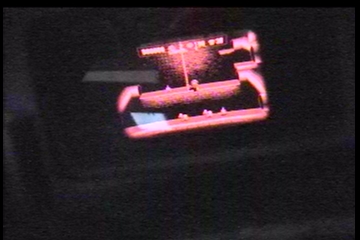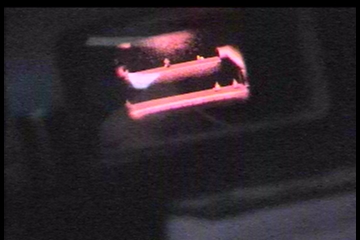 -----------------------------------------------------------------------------------------------------
81 --- Dragon Warrior 4 (NES)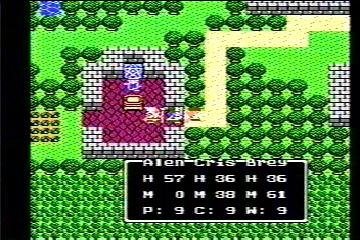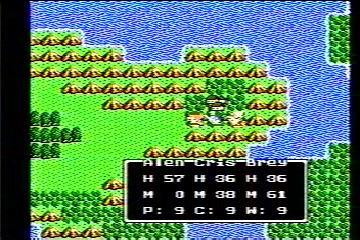 -----------------------------------------------------------------------------------------------------
82 --- Top Gear (SNES)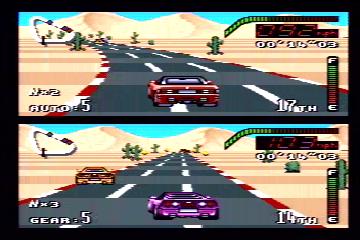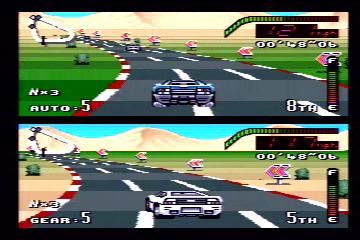 -----------------------------------------------------------------------------------------------------
83 --- Baldur's Gate: Dark Alliance (GCN)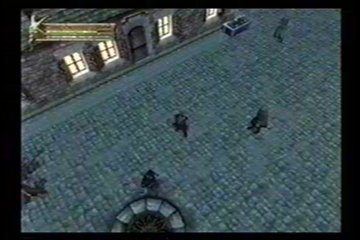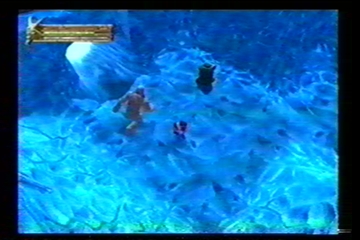 -----------------------------------------------------------------------------------------------------
84 --- Castlevania IV (SNES)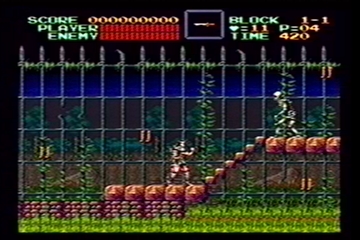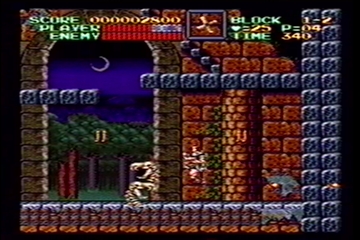 -----------------------------------------------------------------------------------------------------
85 --- Teenage Mutant Ninja Turtles 4 (SNES)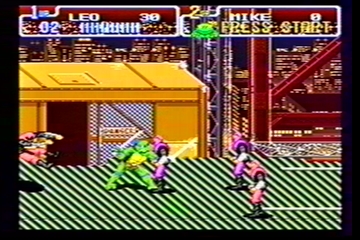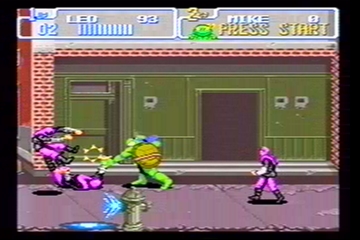 -----------------------------------------------------------------------------------------------------
86 --- Dragon Warrior 2 (NES)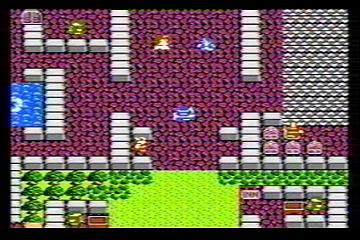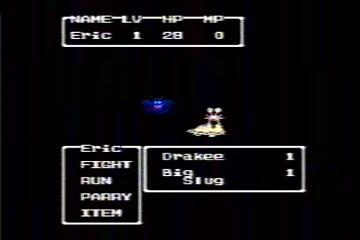 -----------------------------------------------------------------------------------------------------
87 --- Wordtris (SNES)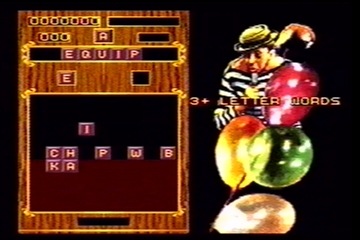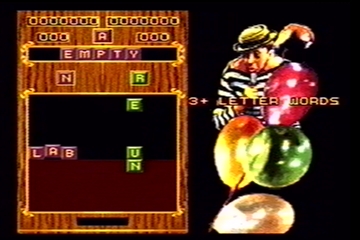 -----------------------------------------------------------------------------------------------------
88 --- Pokémon Blue (GB)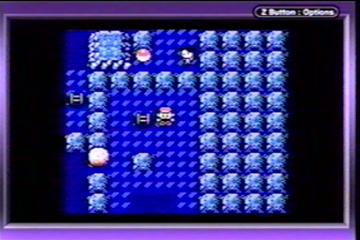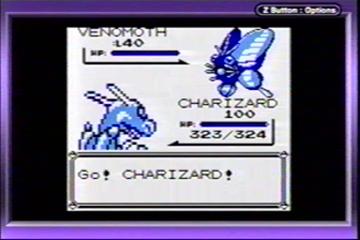 -----------------------------------------------------------------------------------------------------
89 --- Zelda: Oracle of Ages (GBC)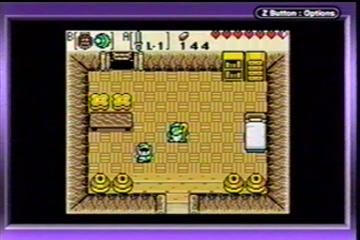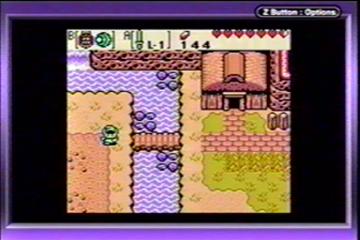 -----------------------------------------------------------------------------------------------------
90 --- Zelda: Oracle of Seasons (GBC)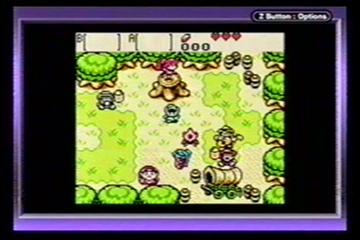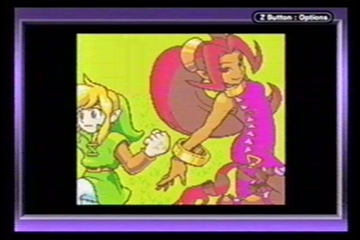 -----------------------------------------------------------------------------------------------------
91 --- UN Squadron (SNES)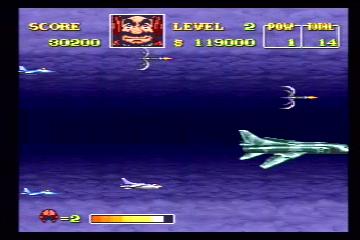 -----------------------------------------------------------------------------------------------------
92 --- Wizards and Warriors (NES)

-----------------------------------------------------------------------------------------------------
93 --- Kirby 64: The Crystal Shards (N64)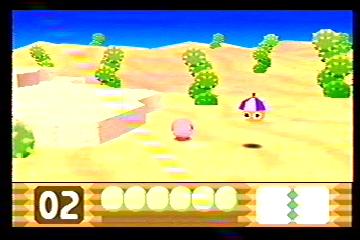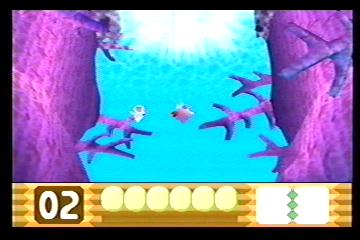 -----------------------------------------------------------------------------------------------------
94 --- Mario Party 1 (N64)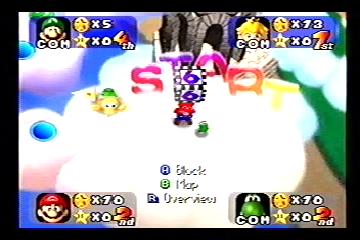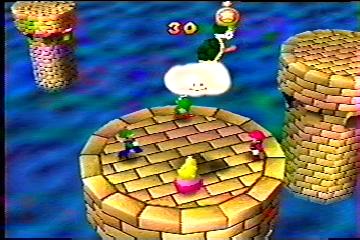 -----------------------------------------------------------------------------------------------------
95 --- Mike Tyson's Punch-Out!! (NES)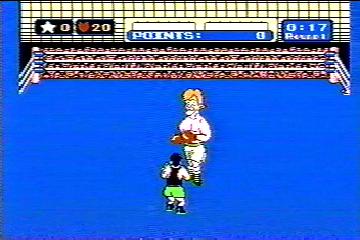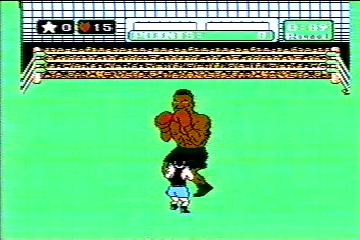 -----------------------------------------------------------------------------------------------------
96 --- Paper Mario (N64)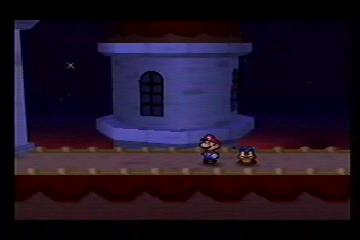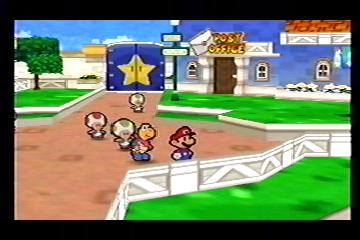 -----------------------------------------------------------------------------------------------------
97 --- Ogre Battle 64 (N64)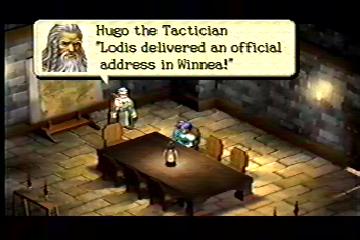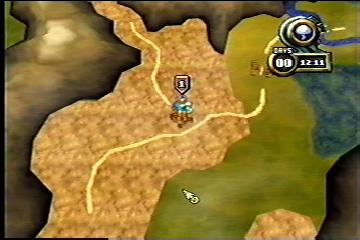 -----------------------------------------------------------------------------------------------------
98 --- Mario and Luigi: Superstar Saga (GBA)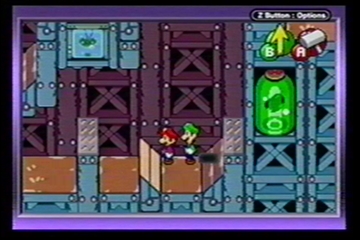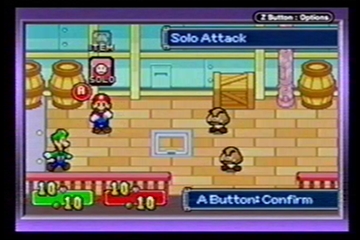 -----------------------------------------------------------------------------------------------------
99 --- Lufia: The Ruins of Lore (GBA)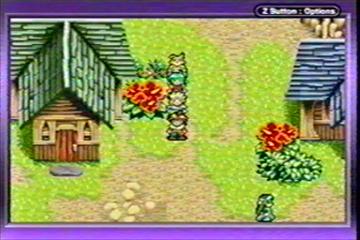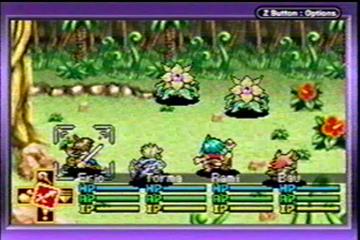 -----------------------------------------------------------------------------------------------------
100 --- Zelda: Four Swords Adventures (GCN)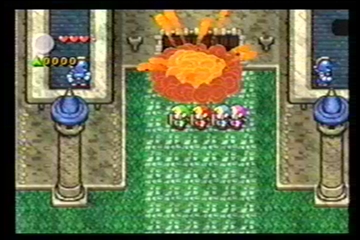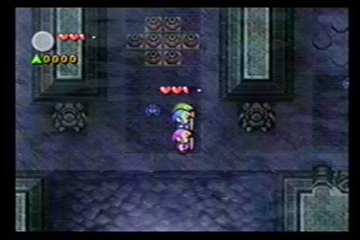 -----------------------------------------------------------------------------------------------------
101 --- Yoshi's Cookie (NES)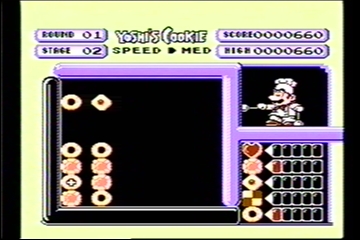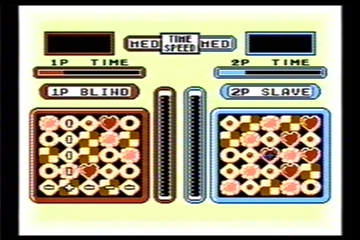 -----------------------------------------------------------------------------------------------------
102 --- Super Mario Land (GB)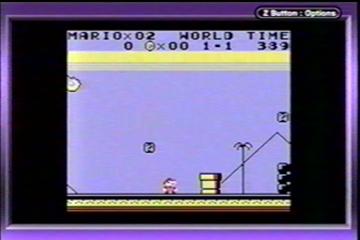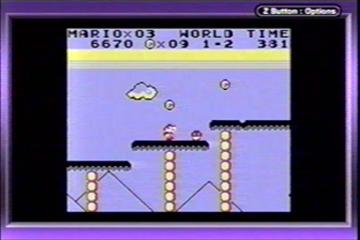 -----------------------------------------------------------------------------------------------------
103 --- Ultima: Quest of the Avatar (NES)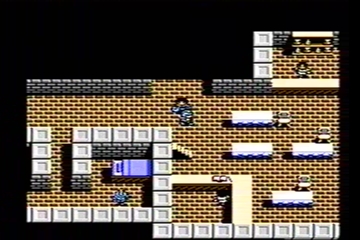 -----------------------------------------------------------------------------------------------------
104 --- Mario Golf (N64)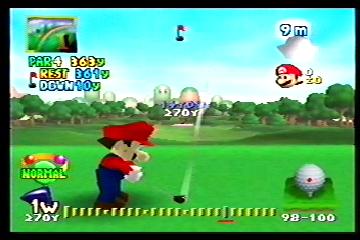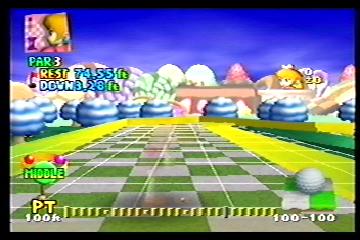 -----------------------------------------------------------------------------------------------------
105 --- Yoshi's Island (SNES)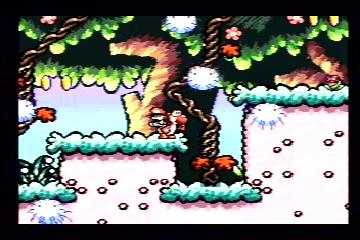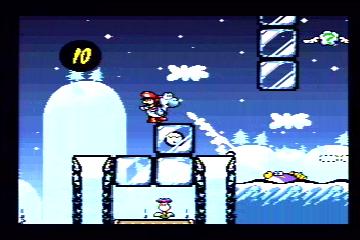 -----------------------------------------------------------------------------------------------------
106 --- Sonic the Hedgehog 3 (GEN)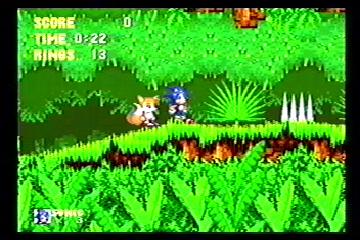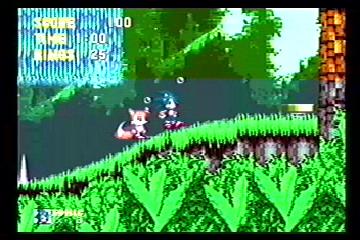 -----------------------------------------------------------------------------------------------------
107 --- Super Caesar's Palace (SNES)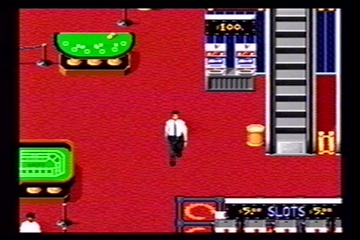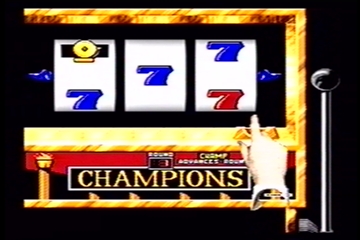 -----------------------------------------------------------------------------------------------------
108 --- Nintendogs (DS)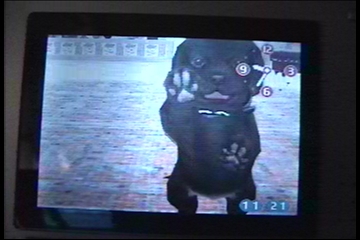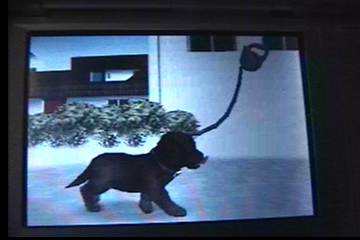 -----------------------------------------------------------------------------------------------------
109 --- Super Punch-Out (SNES)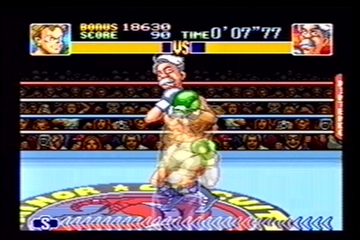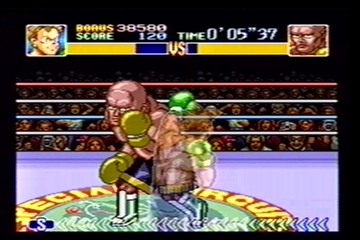 -----------------------------------------------------------------------------------------------------
110 --- Pikmin 2 (GCN)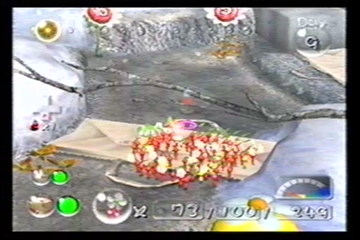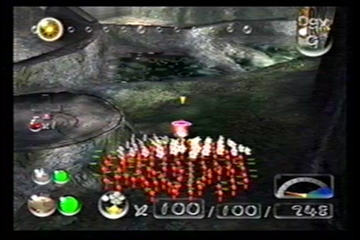 -----------------------------------------------------------------------------------------------------
111 --- Mario Tennis (VB)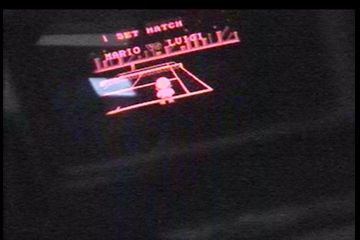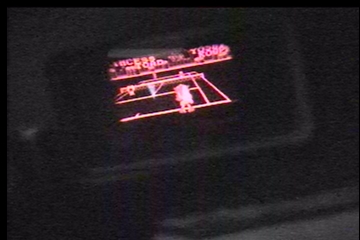 -----------------------------------------------------------------------------------------------------
112 --- Aladdin (GEN)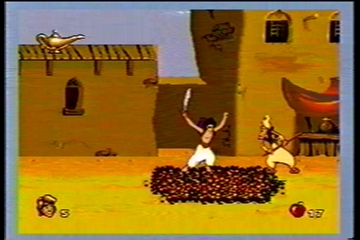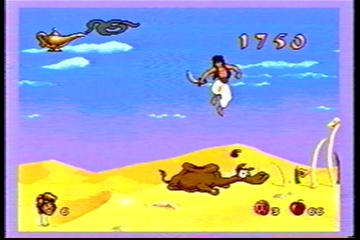 -----------------------------------------------------------------------------------------------------
113 --- Wario's Woods (SNES)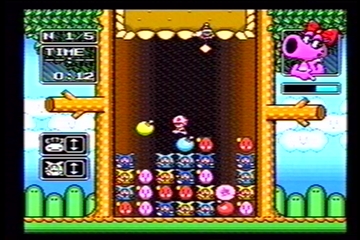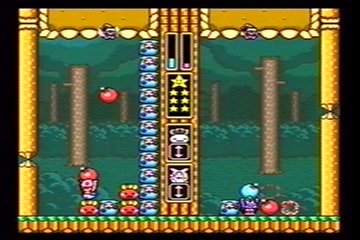 -----------------------------------------------------------------------------------------------------
114 --- Legends of the Diamond (NES)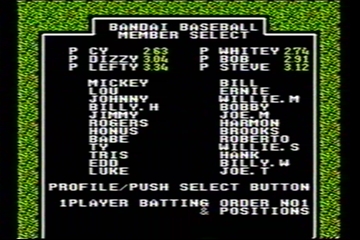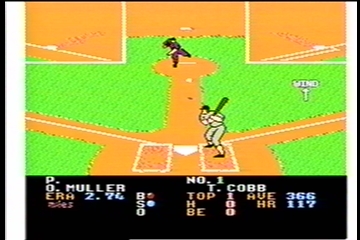 -----------------------------------------------------------------------------------------------------
115 --- Battletoads (NES)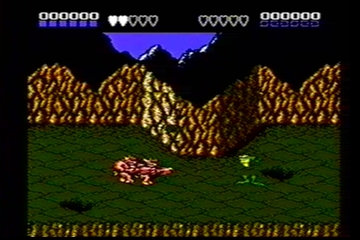 -----------------------------------------------------------------------------------------------------
116 --- Mario Tennis (GBC)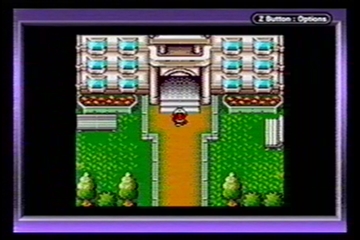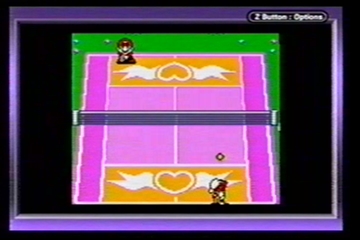 -----------------------------------------------------------------------------------------------------
117 --- The Lion King (GEN)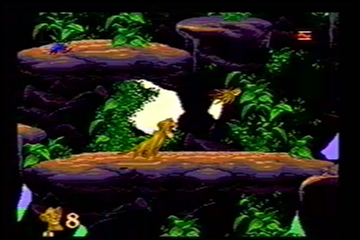 -----------------------------------------------------------------------------------------------------
118 --- Uninvited (NES)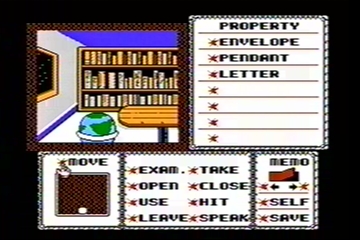 -----------------------------------------------------------------------------------------------------
119 --- Clu Clu Land (NES)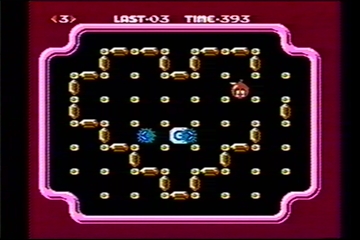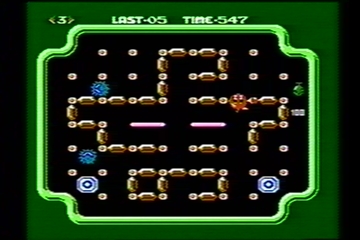 -----------------------------------------------------------------------------------------------------
120 --- StarFox 64 (N64)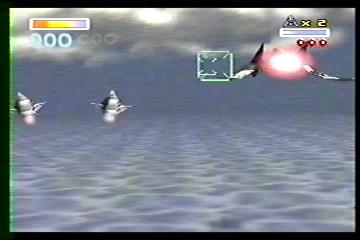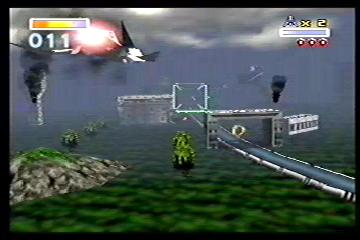 -----------------------------------------------------------------------------------------------------
121 --- Harvest Moon: A Wonderful Life (GCN)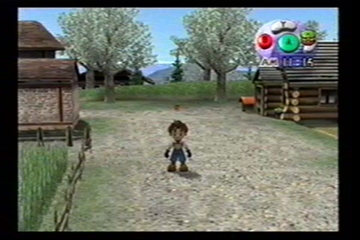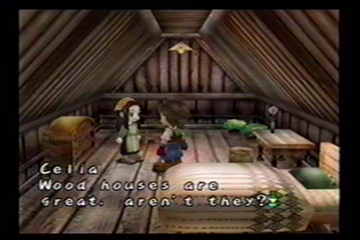 -----------------------------------------------------------------------------------------------------
122 --- Yoshi (NES)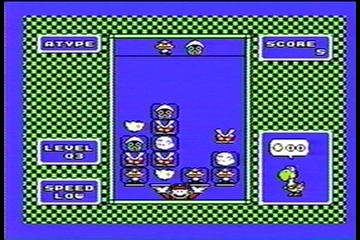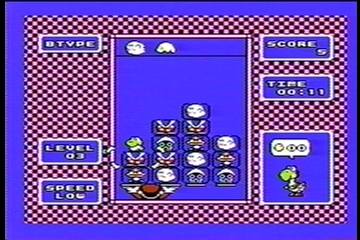 -----------------------------------------------------------------------------------------------------
123 --- Sonic the Hedgehog 2 (GEN)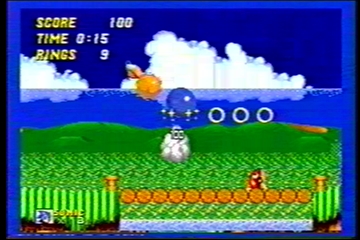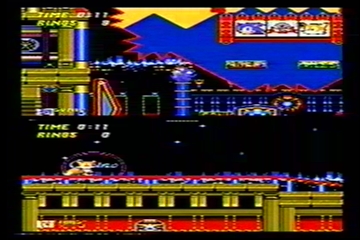 -----------------------------------------------------------------------------------------------------
124 --- California Games (NES)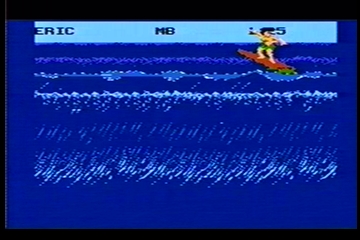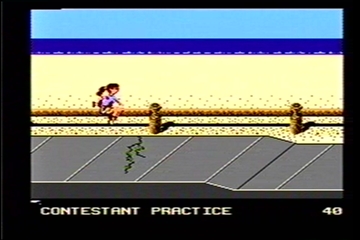 -----------------------------------------------------------------------------------------------------
125 --- Super Mario Kart (SNES)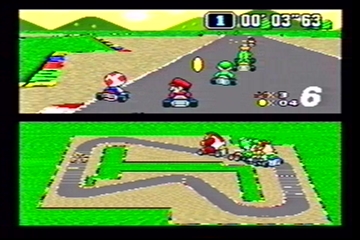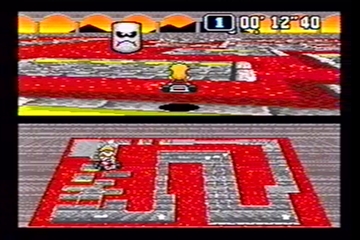 -----------------------------------------------------------------------------------------------------
126 --- Burgertime (NES)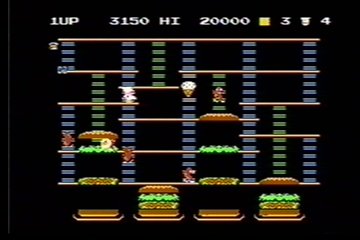 -----------------------------------------------------------------------------------------------------
127 --- StarFox (SNES)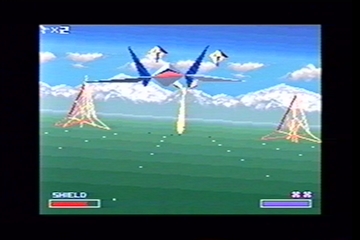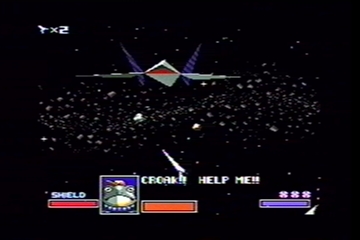 -----------------------------------------------------------------------------------------------------
128 --- Mario vs. Donkey Kong (GBA)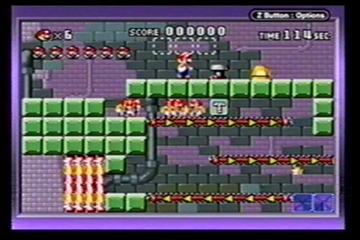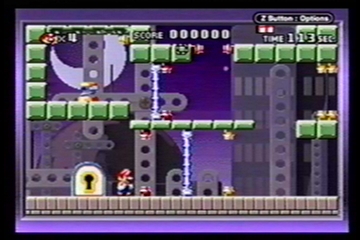 -----------------------------------------------------------------------------------------------------
129 --- Legend of Kage (NES)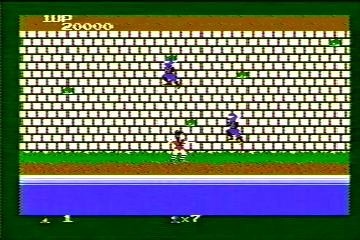 -----------------------------------------------------------------------------------------------------
130 --- Panic Bomber (VB)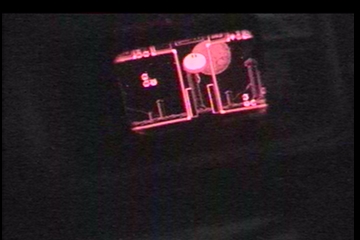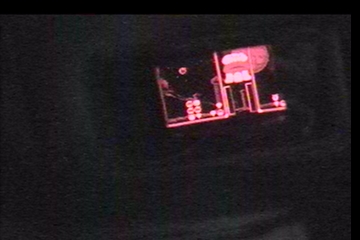 -----------------------------------------------------------------------------------------------------
131 --- Strider (NES)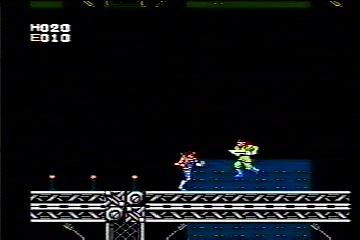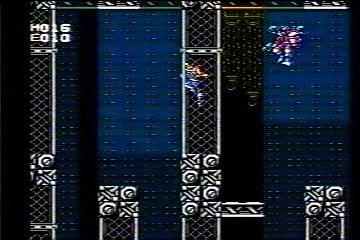 -----------------------------------------------------------------------------------------------------
132 --- Pinbot (NES)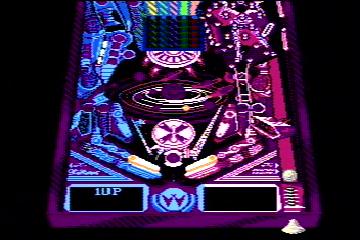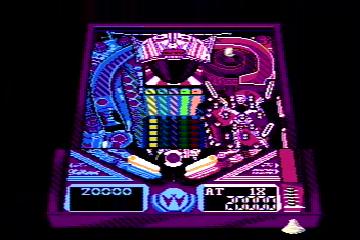 -----------------------------------------------------------------------------------------------------
133 --- Contra (NES)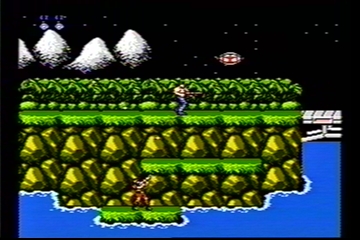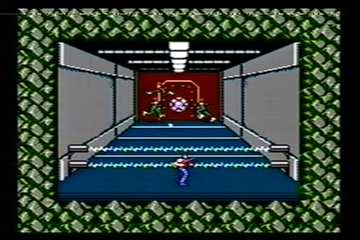 -----------------------------------------------------------------------------------------------------
134 --- Red Alarm (VB)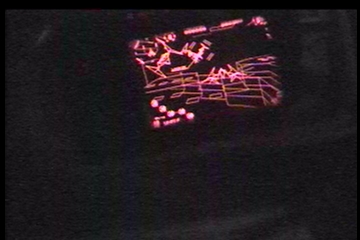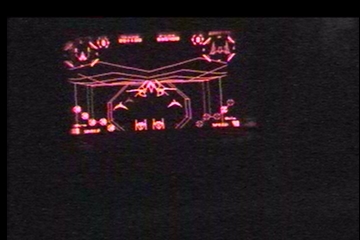 -----------------------------------------------------------------------------------------------------
135 --- Adventures of Lolo 1 (NES)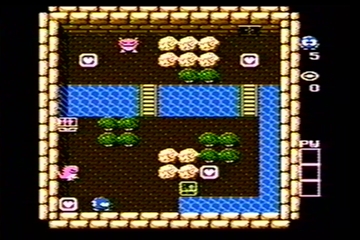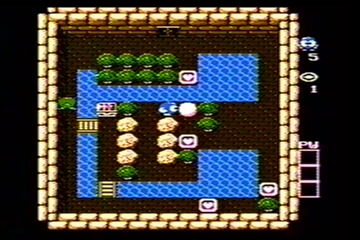 -----------------------------------------------------------------------------------------------------
136 --- Final Fight (SNES)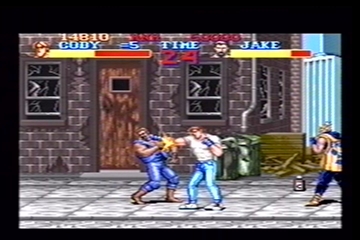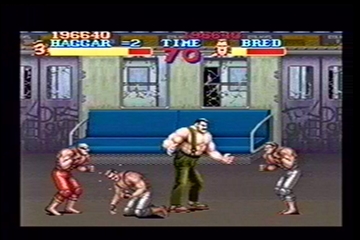 -----------------------------------------------------------------------------------------------------
137 --- Zelda: Wind Waker (GCN)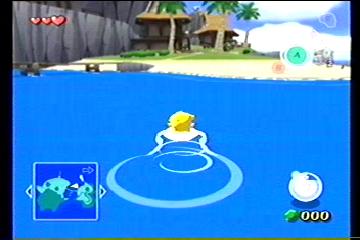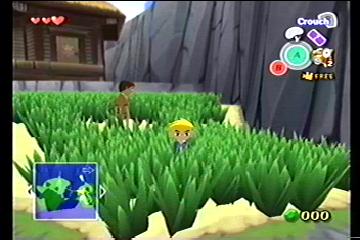 -----------------------------------------------------------------------------------------------------
138 --- Galactic Pinball (VB)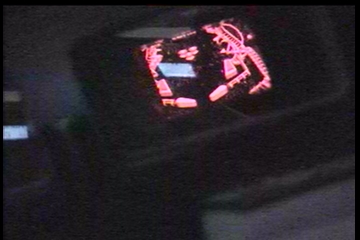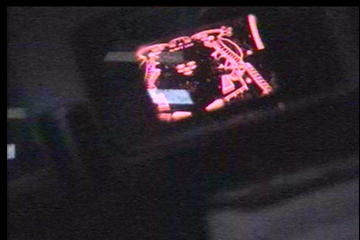 -----------------------------------------------------------------------------------------------------
139 --- Baseball Simulator 1.000 (SNES)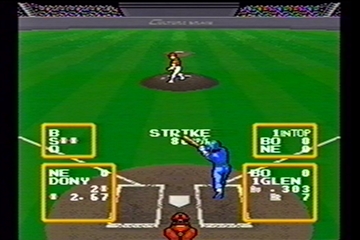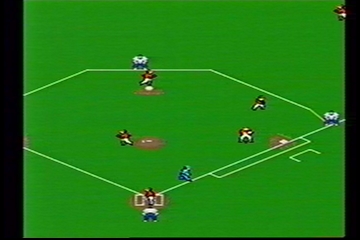 -----------------------------------------------------------------------------------------------------
140 --- Paper Mario 2: The Thousand Year Door (GCN)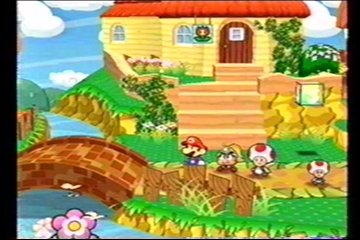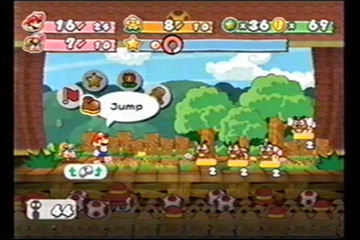 -----------------------------------------------------------------------------------------------------
141 --- Ken Griffey Jr.'s Winning Run (SNES)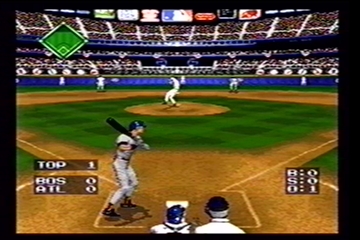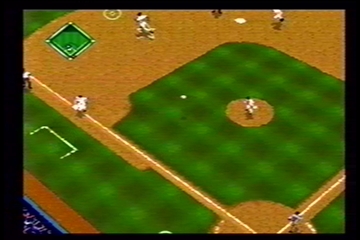 -----------------------------------------------------------------------------------------------------
142 --- Baten Kaitos (GCN)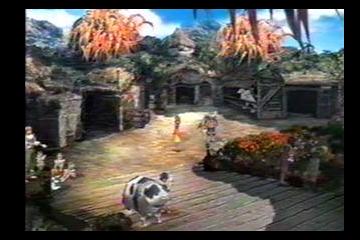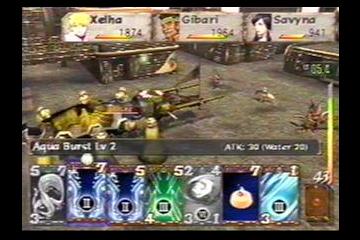 -----------------------------------------------------------------------------------------------------
143 --- Super Mario Land 2 (GB)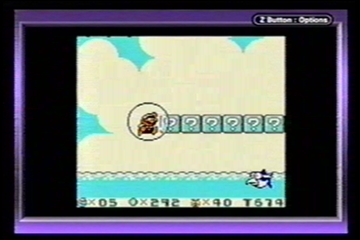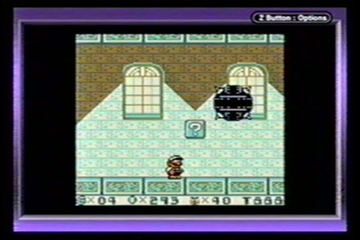 -----------------------------------------------------------------------------------------------------
144 --- Zoop (SNES)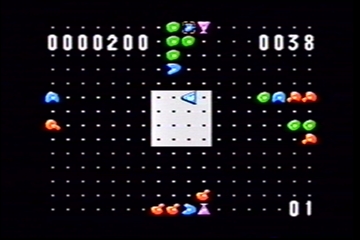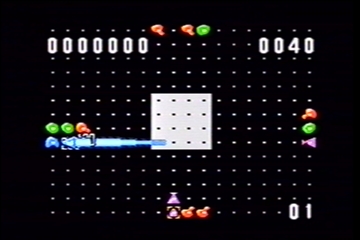 -----------------------------------------------------------------------------------------------------
145 --- Super Mario Sunshine (GCN)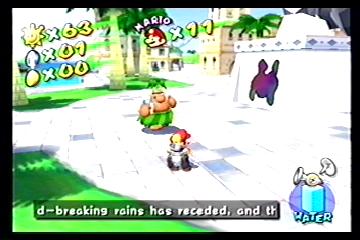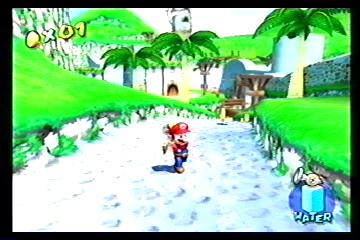 -----------------------------------------------------------------------------------------------------
146 --- R.C. Pro Am (NES)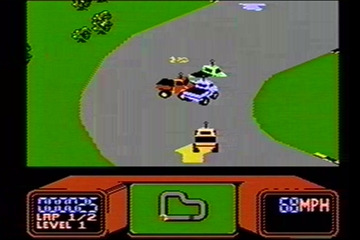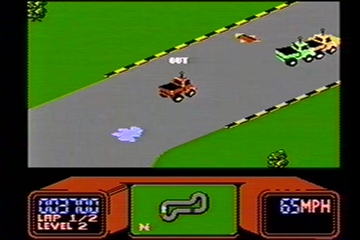 -----------------------------------------------------------------------------------------------------
147 --- Final Fantasy Legend 2 (GB)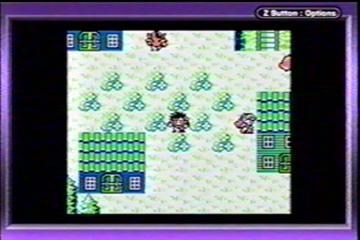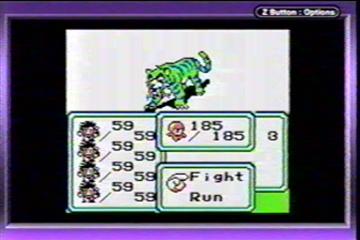 -----------------------------------------------------------------------------------------------------
148 --- Ninja Gaiden (NES)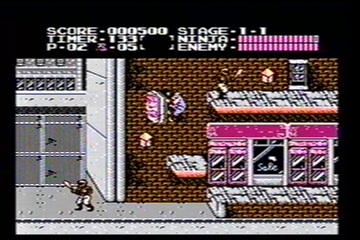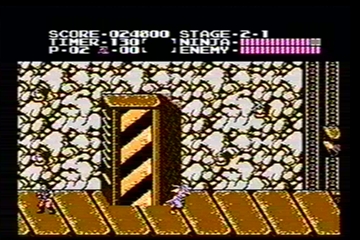 -----------------------------------------------------------------------------------------------------
149 --- Sonic Adventure (DC)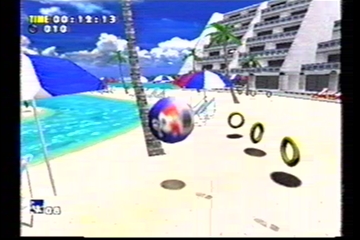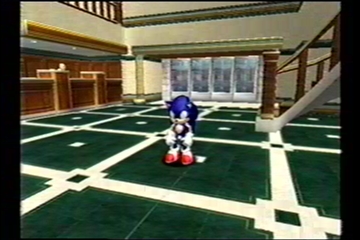 -----------------------------------------------------------------------------------------------------
150 --- Castlevania: Legacy of Darkness (N64)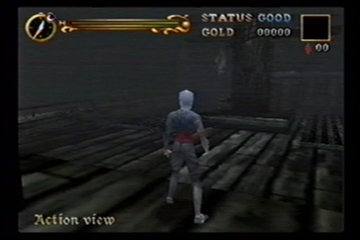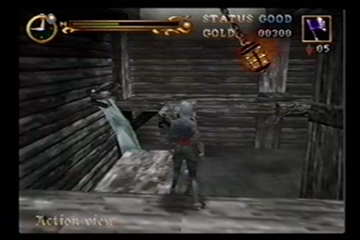 -----------------------------------------------------------------------------------------------------
151 --- Side Pocket (SNES)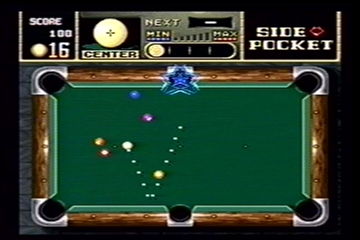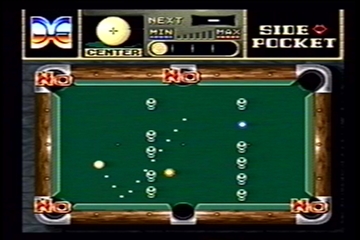 -----------------------------------------------------------------------------------------------------
152 --- Road Rash (GEN)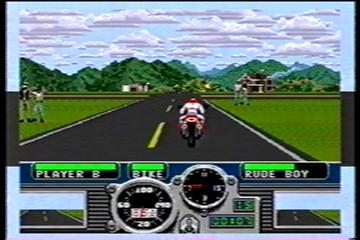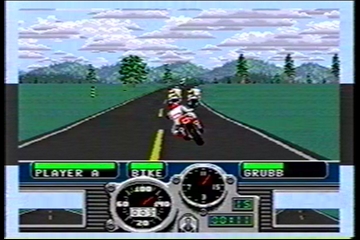 -----------------------------------------------------------------------------------------------------
153 --- Dance Aerobics (NES)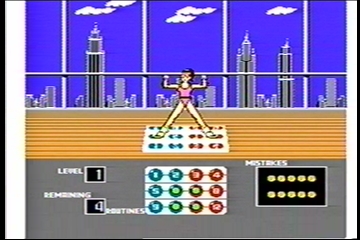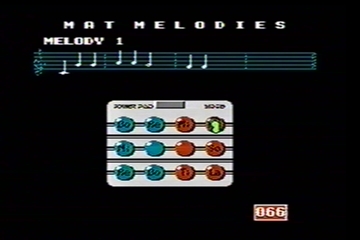 -----------------------------------------------------------------------------------------------------
154 --- ChuChu Rocket (DC)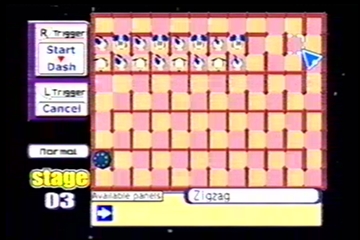 -----------------------------------------------------------------------------------------------------
155 --- Pikmin (GCN)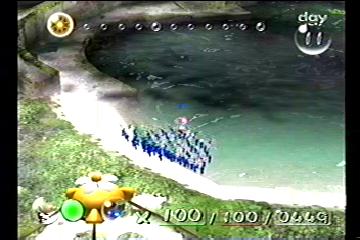 -----------------------------------------------------------------------------------------------------
156 --- Nester's Funky Bowling (VB)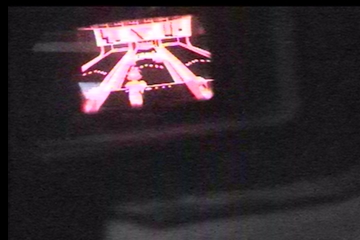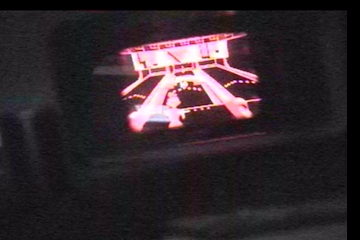 -----------------------------------------------------------------------------------------------------
157 --- Marble Madness (NES)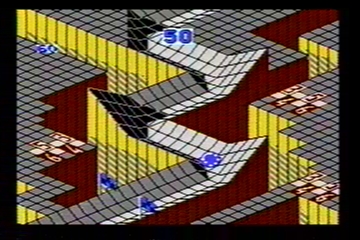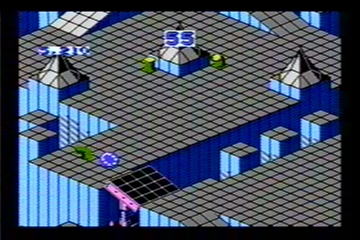 -----------------------------------------------------------------------------------------------------
158 --- Final Fantasy Legend 3 (GB)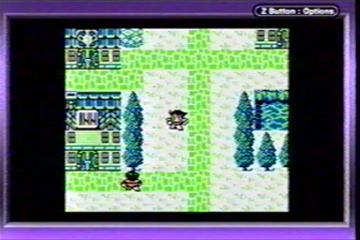 -----------------------------------------------------------------------------------------------------
159 --- 3D Battles of World Runner (NES)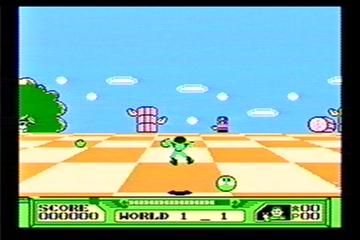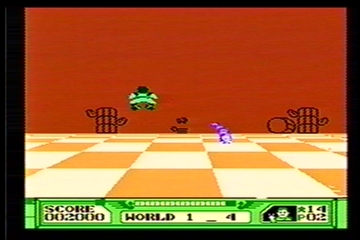 -----------------------------------------------------------------------------------------------------
160 --- Cruis'n USA (N64)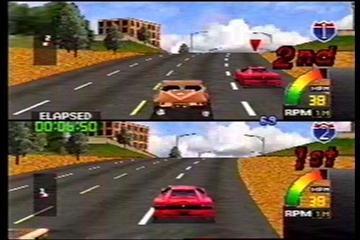 -----------------------------------------------------------------------------------------------------
161 --- Double Dragon 1 (NES)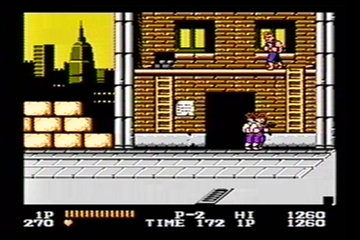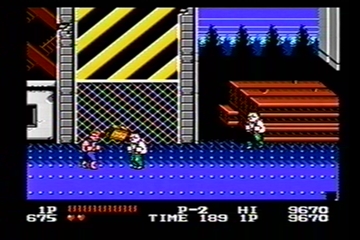 -----------------------------------------------------------------------------------------------------
162 --- Secret of Mana (SNES)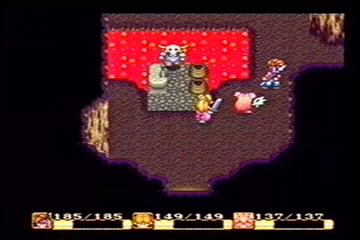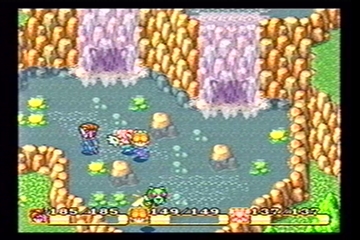 -----------------------------------------------------------------------------------------------------
163 --- Snake Rattle and Roll (NES)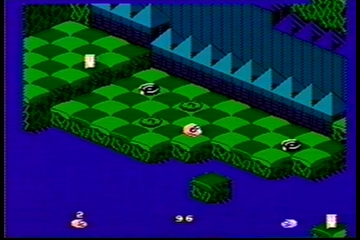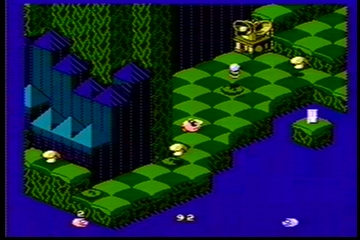 -----------------------------------------------------------------------------------------------------
164 --- Teenage Mutant Ninja Turtles 2 (NES)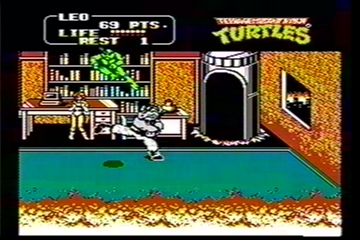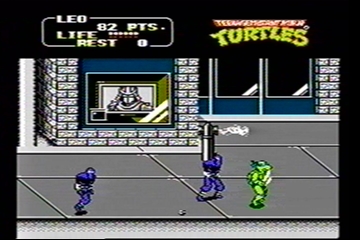 -----------------------------------------------------------------------------------------------------
165 --- Quest 64 (N64)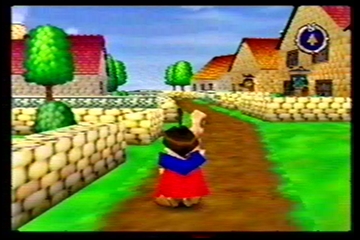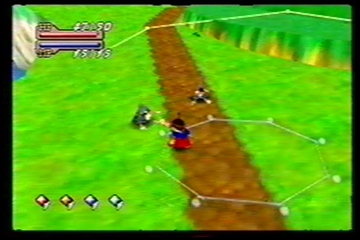 -----------------------------------------------------------------------------------------------------
166 --- Quest: Brian's Journey (GBC)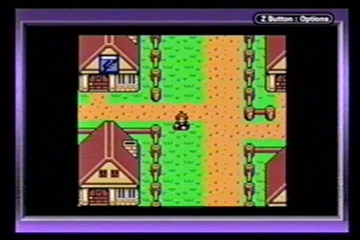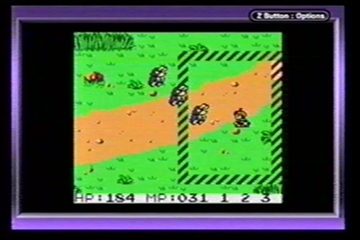 -----------------------------------------------------------------------------------------------------
167 --- Contra 3 (SNES)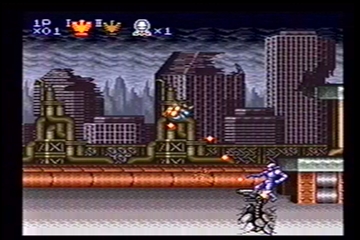 -----------------------------------------------------------------------------------------------------
168 --- Vertical Force (VB)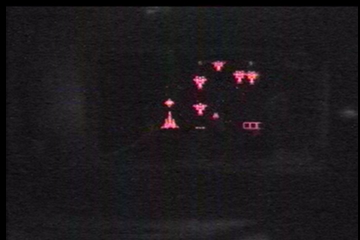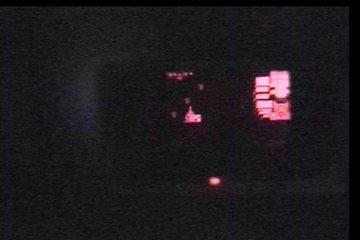 -----------------------------------------------------------------------------------------------------
169 --- Excitebike 64 (N64)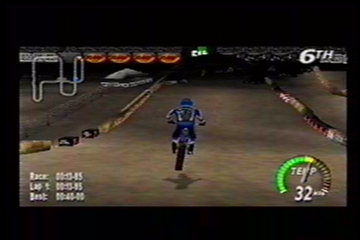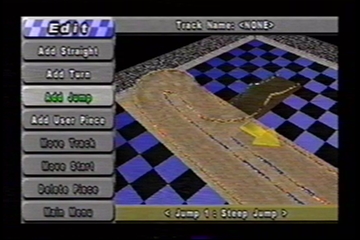 -----------------------------------------------------------------------------------------------------
170 --- Advance Wars 2 (GBA)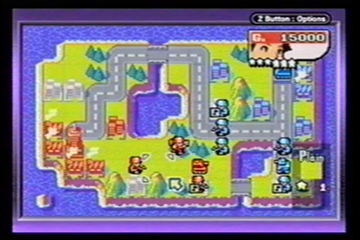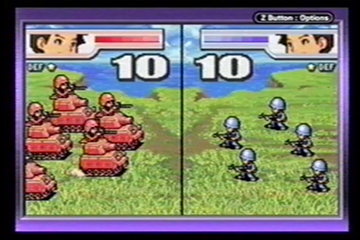 -----------------------------------------------------------------------------------------------------
171 --- Who Framed Roger Rabbit? (NES)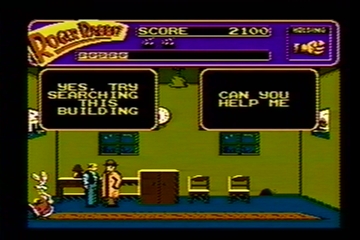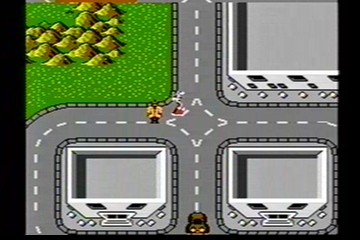 -----------------------------------------------------------------------------------------------------
172 --- Bubsy (SNES)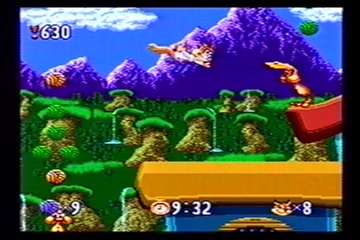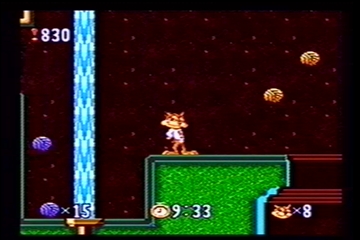 -----------------------------------------------------------------------------------------------------
173 --- Bionic Commando (NES)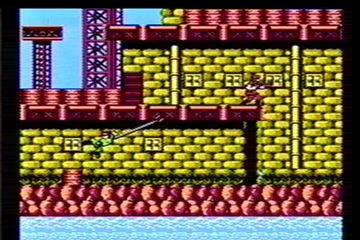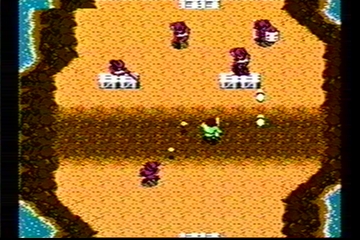 -----------------------------------------------------------------------------------------------------
174 --- Fire Emblem (GBA)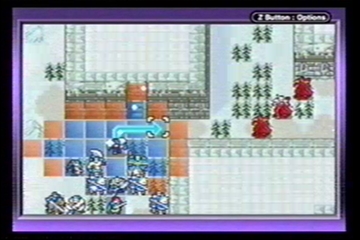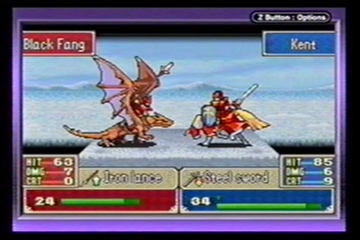 -----------------------------------------------------------------------------------------------------
175 --- Dragon View (SNES)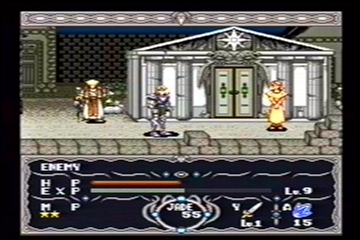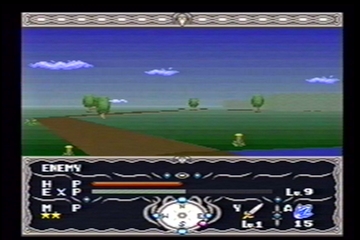 -----------------------------------------------------------------------------------------------------
176 --- F-Zero X (N64)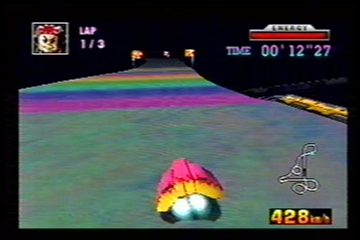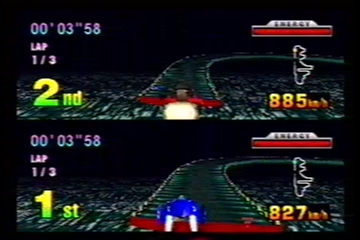 -----------------------------------------------------------------------------------------------------
177 --- Broken Sword: The Shadow of the Templars (GBA)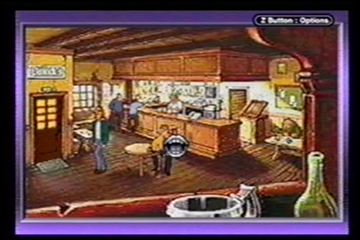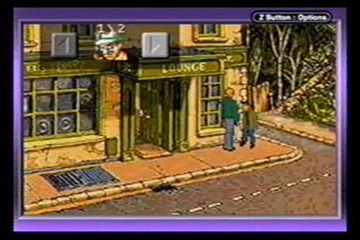 -----------------------------------------------------------------------------------------------------
178 --- Kung Fu (NES)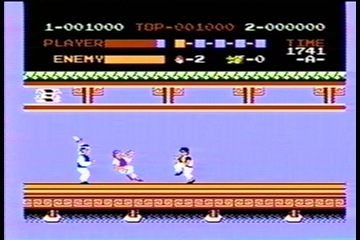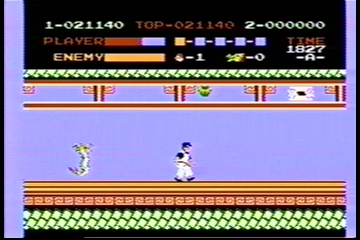 -----------------------------------------------------------------------------------------------------
179 --- Pokémon Trading Card Game (GBC)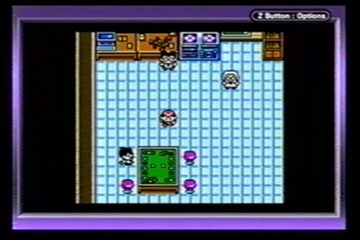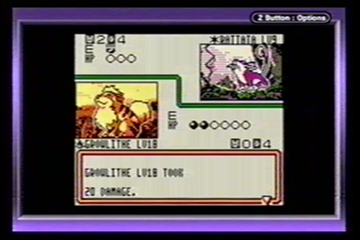 -----------------------------------------------------------------------------------------------------
180 --- Paperboy (NES)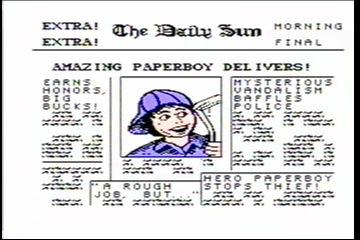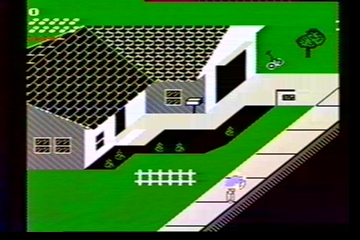 -----------------------------------------------------------------------------------------------------
181 --- Castlevania 3 (NES)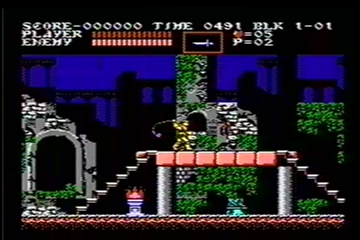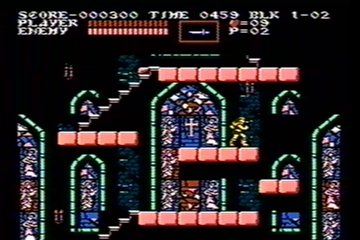 -----------------------------------------------------------------------------------------------------
182 --- Sword of Mana (GBA)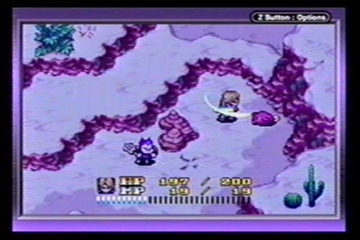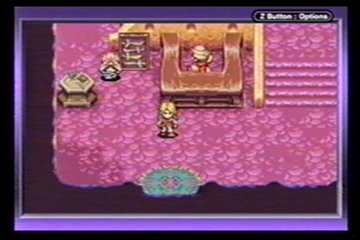 -----------------------------------------------------------------------------------------------------
183 --- Double Dragon 3 (NES)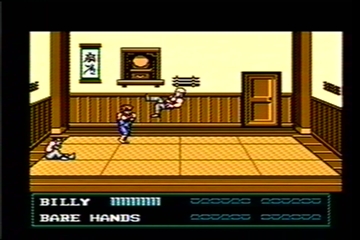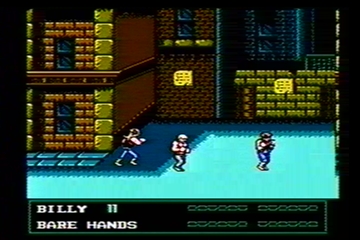 -----------------------------------------------------------------------------------------------------
184 --- Luigi's Mansion (GCN)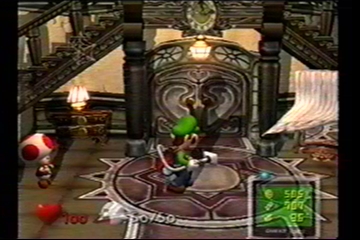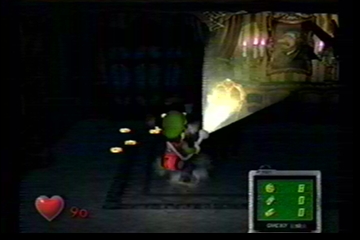 -----------------------------------------------------------------------------------------------------
185 --- Gradius (NES)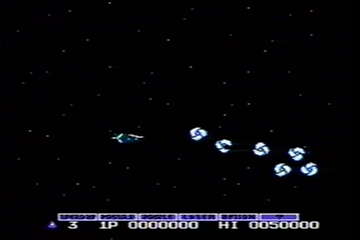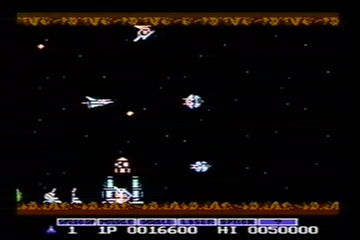 -----------------------------------------------------------------------------------------------------
186 --- Mario Party 4 (GCN)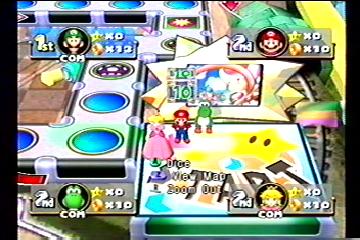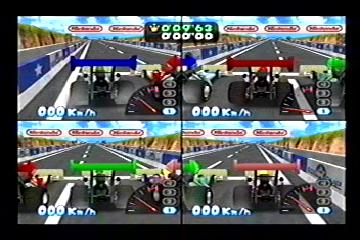 -----------------------------------------------------------------------------------------------------
187 --- Ken Griffey Jr.'s Slugfest (N64)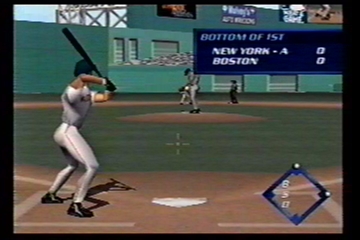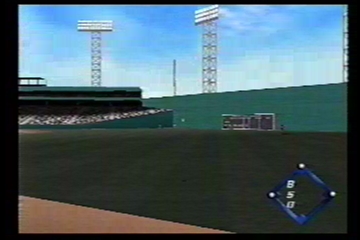 -----------------------------------------------------------------------------------------------------
188 --- Killer Instinct Gold (N64)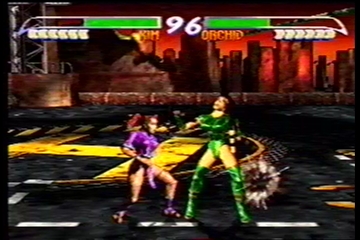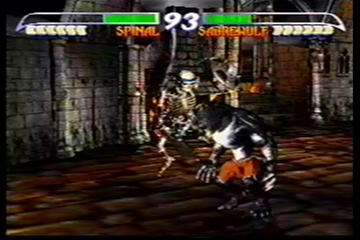 -----------------------------------------------------------------------------------------------------
189 --- Daedalian Opus (GB)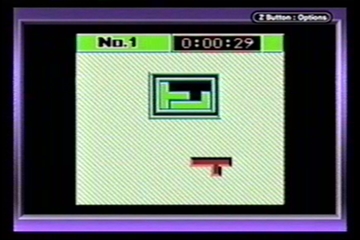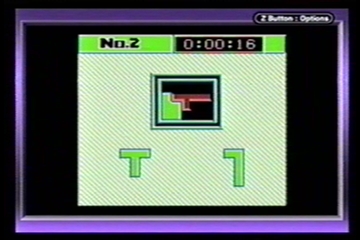 -----------------------------------------------------------------------------------------------------
190 --- Blades of Steel (NES)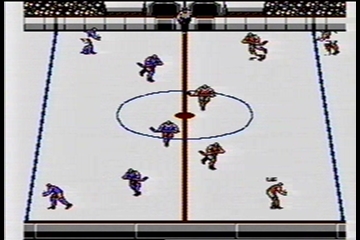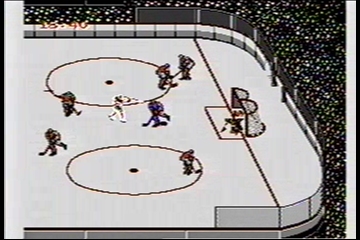 -----------------------------------------------------------------------------------------------------
191 --- Cubivore (GCN)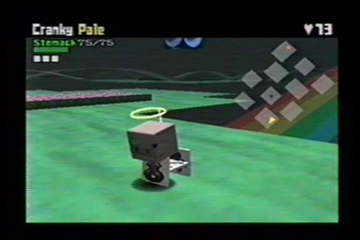 -----------------------------------------------------------------------------------------------------
192 --- Virtual League Baseball (VB)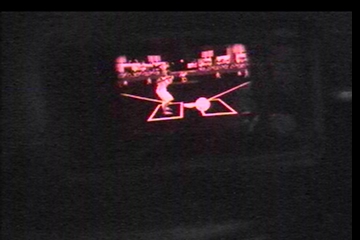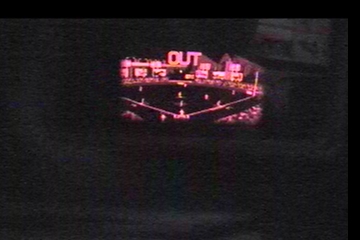 -----------------------------------------------------------------------------------------------------
193 --- Wave Race (GCN)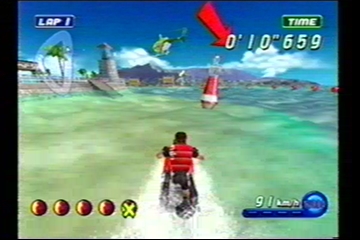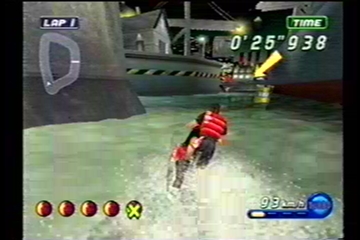 -----------------------------------------------------------------------------------------------------
194 --- Time Stalkers (DC)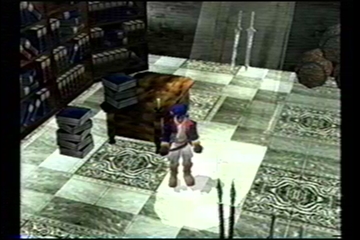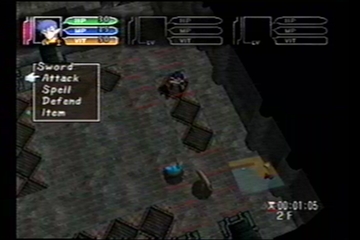 -----------------------------------------------------------------------------------------------------
195 --- Gauntlet (NES)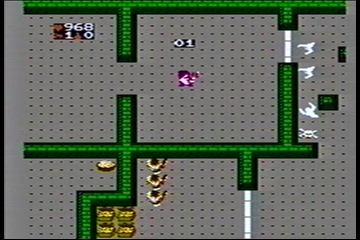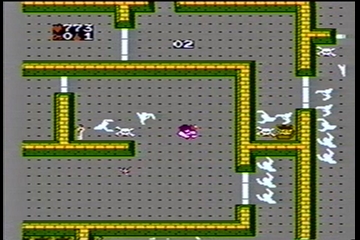 -----------------------------------------------------------------------------------------------------
196 --- Polarium (DS)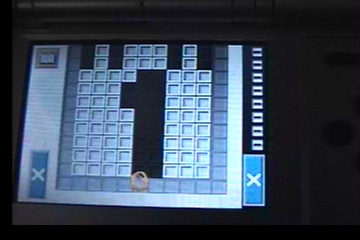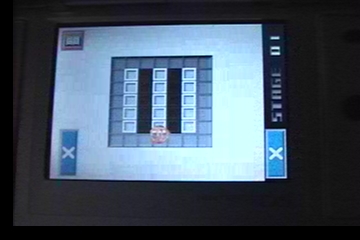 -----------------------------------------------------------------------------------------------------
197 --- NHL '94 (GEN)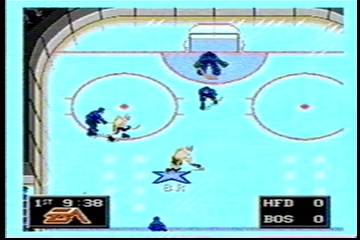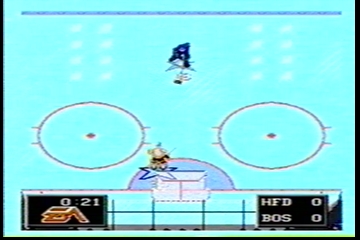 -----------------------------------------------------------------------------------------------------
198 --- Lunar Legend (GBA)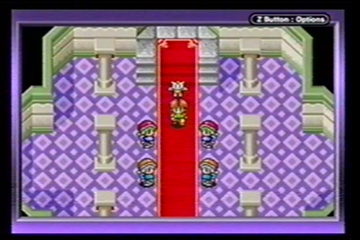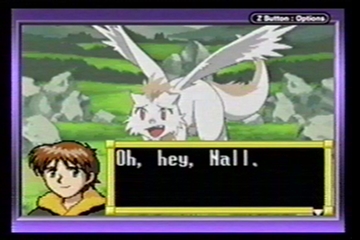 -----------------------------------------------------------------------------------------------------
199 --- Final Fantasy: Crystal Chronicles (GCN)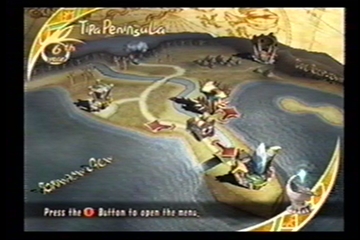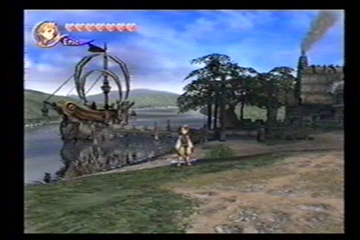 -----------------------------------------------------------------------------------------------------
200 --- Gauntlet Legends (N64)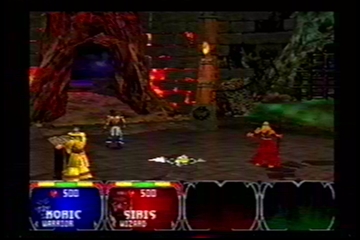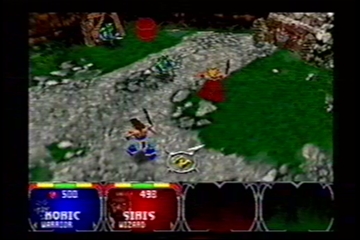 -----------------------------------------------------------------------------------------------------